Tracking someone's location used to be a highly daunting task not so long ago. But we live in a technologically advanced era where everything is at our fingertips today.
When you need to know where your children or spouse are right now, tracking their location can be a lifesaver. You might want to check if your friends are on their way already or not to meet you. The reasons are endless, but what if you only have limited information about the person?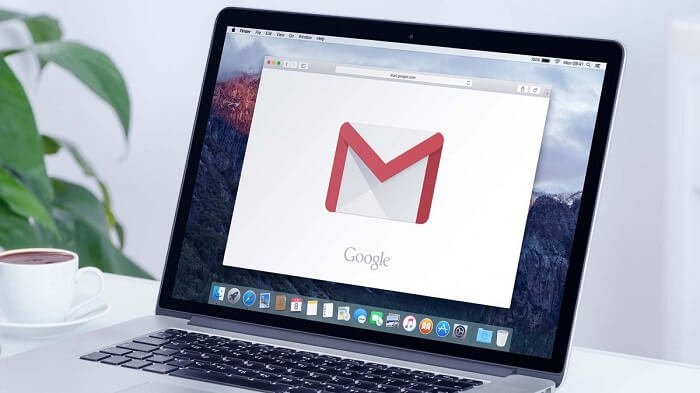 Well, we don't always track someone we know, right? We want to know the location of perfect strangers. Furthermore, you need to use any information you may acquire if you are tracking someone with whom you have no connection.
We will, thus, talk about how to locate someone if all we have is their email address in our blog today. Do you believe that to be possible? Read the blog, and you'll get the answers.
Use email service providers to track location by email address
Do you know that every day, over 320 billion spam emails are generated, according to a report by Forbes (2020)? So, we cannot dismiss the internet's imperfections, despite the benefits it provides. These are unsolicited emails that don't really interest us. These emails typically go straight to your spam or promotions folder.
There are phishing emails in which you receive a carefully crafted message from a fake business that appears quite genuine. They would tell you to follow their directions by clicking on a link inside the email.
It can occasionally be difficult to distinguish between spam and phishing emails due to the rise in both types of emails. You may filter fake emails out by looking for shady links or emails that are riddled with errors. But note that you should never follow such emails recklessly. You should know that it is how hackers trick you into giving them personal information that could put you at risk.
But what if you frequently receive emails from unknown senders? The source of the relentless email messages is sure to pique your interest.
You could try to find their location by using their email address, right? We know this is an age-old technique that people have been using a lot, and it wouldn't hurt to try it! This approach might not be effective because a number of well-known email service providers, like Gmail, provide their IP addresses in place of the sender's.
But several email service providers like Microsoft Outlook.com and Yahoo contain the sender's IP address. So, if you are employing their services, you can try this method. You must copy the email headers' IP address and paste it into any appropriate IP lookup tool.
If you use Gmail, this method won't work for you. Therefore, let's look at some alternative methods in the sections below.
Try the reverse email lookup tools
Reverse email lookup tools should be used if your email service providers are unable to locate a person using only their email address. We are aware that many of you are skeptical of third-party apps and frequently refrain from using them. But if you look for the appropriate tools, they will unquestionably be of great use to you.
These tools can assist you in discovering a person's whereabouts as well as any other personal information they collect. We have put together a couple of email lookup tools that will help you down below.
Social Catfish
If we need to perform a reverse email address search, Social Catfish remains at the top of the list. Have you ever hesitated to decide whether to click an email link? It might come from a respected workplace on LinkedIn or even a fraudster; who knows?
Additionally, it is always better to be safe than sorry if you are unsure of who you are dealing with. However, people occasionally fall for these hoaxes and eventually disclose their private information. Therefore, you should not click a link or fill out a form with sensitive information about yourself.
It would be excellent to use Social Catfish as a standard investigative technique so that you don't fall for any scams. Social catfish claims to search over 200 Billion records to bring the results for you. You may easily find out their physical address by entering the sender's email address.
You can also look at their social media profiles and, hopefully, download their pictures. We must inform you right away that using the software will cost you money. But they provide options that match your needs. Also, please remember that you can terminate your membership or switch these plans if you like.
Steps to use social catfish
Step 1: Go to the web browser you use and enter: Social Catfish. There should be an Email section.
Step 2: Tap on the field that reads: Enter email here. Enter the email address whose location you need to trace.
Step 3: Hit the Search option.
InfoTracer
People receive dozens of emails every day. You are prompted to enter your email address for one thing or another every time you open the internet. The majority of us also enter our email addresses without thinking. So, it gets challenging to keep sight of them all.
You might want to find out who sent the email if you get one that looks fishy. InfoTracer, in our opinion, is yet another excellent location-checking tool for you. The tool excels at doing specialized searches and continuously updates its database.
Additionally, you can select from one of their several subscription packages. Are you interested in trying out this tool, then? Let us outline the steps you must take.
Steps to use InfoTracer
Step 1: Enter InfoTracer on your browser.
Step 2: Type the email address in the empty field and hit the search button.
Keep in mind that we have just discussed general free search steps so far. You must purchase a package for a thorough background investigation.
BeenVerified
BeenVerified is the third and last email lookup solution we would recommend. The tool is also known to search through billions of public records in order to match the email address you entered.
This website is dependable for finding fraudulent email addresses. You need to finish the procedure by entering your email address and pressing the search button.
You only need to be sure to register with the website before moving on with the process.
It also has a premium plan, under which you can select a 7-day trial period before switching to a 1- or 3-month subscription plan. The tools state that millions of individuals have used them. So, if millions of people are buying it, why don't you give it a shot too?
Wrapping up
Let's talk about the topics we covered today as this blog comes to a close. We discussed how to find someone's location via email address.
We discovered that it is possible to track location by email address and talked about using email service providers for this task. We then discussed third-party lookup tools like Social catfish, InfoTracer, and BeenVerified to help you track location via email address.
Tell us whether we successfully answered the questions you had for us today. Please give these solutions a try to see which one suits you the best.
Frequently Asked Questions
1. Is BeenVerified available for a free trial?
No, the users of this third-party tool are not eligible for a free trial. However, a 7-day trial is available for $1. But, you might need to use other substitute third-party solutions if you want to access the service totally for free.
2. Is InfoTracer safe?
Users recognize InfoTracer as being a trustworthy and safe application. It runs a thorough background check and gets good client reviews. It is also fairly accurate when looking up fraudulent email addresses.