You sit down on a laid-back Sunday evening to jot the words that come to you after a week-long creative block. But we make grammatical and spelling mistakes in our mad scramble to write everything that springs to mind.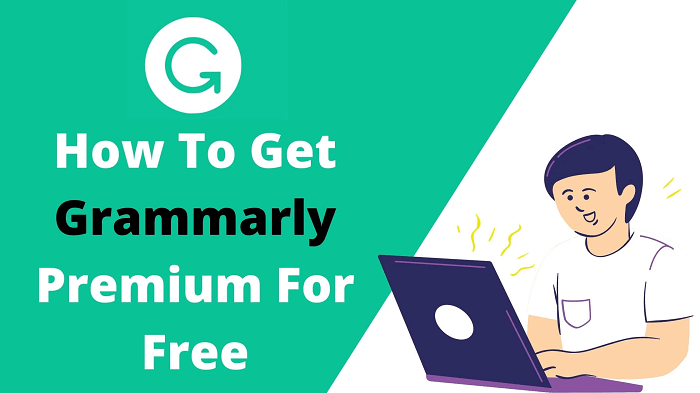 These mistakes are common. Therefore it's easy to miss a couple of times while creating a draft of your work. Grammarly premium might save you a tonne of time when it comes to writing the final copy.
Grammarly Premium is the road you must take if you are a Grammarly fan and require an upgrade. Writing down your ideas and opinions is one thing; editing them to make them readable, clear, and polished is quite another. Writing flaws are difficult to miss, ranging from spelling mistakes that might embarrass you when sending emails to punctuation mistakes or excessive use of articles.
Fixing your writing is one of many things it is good at! The Grammarly premium account comes with a built-in plagiarism detector function to avoid potential content that is duplicated, something the Grammarly standard free account lacks.
However, there is a cost associated with using the Grammarly premium account. Three different types of individual premium plans are available. The $12/month annual plan is the most popular. The next option is the Quarterly plan, which costs $20 each month. They also provide $30 per month monthly memberships. Remember that these prices reflect what they were at the time the blog was written and are subject to change.
What would be the best method to obtain a Grammarly premium account for FREE in the midst of the financial meltdown on your end? We've got you covered if you're looking for some tried-and-true ways to obtain a Grammarly premium membership for free. We have listed down four possible ways to obtain Grammarly Premium for free in 2022.
Can you get Grammarly premium for free?
Don't get your expectations up thinking there will be an official method for getting Grammarly premium for free because there is no obvious way. However, we will include the likelihood of indirect methods to acquire you a Grammarly premium account for free.
We must inform you that there are four ways to obtain a free Grammarly premium. With that stated, let's take a closer look at those four methods below. See which method's requirements you meet or which one is successful in working.
Method 1: Get a Grammarly Premium Free Trial
The premium version is the greatest writing tool to invest in. The Grammarly premium tool checks your articles for error-free writing. But they will advise you to use their free trial plan if you don't have the money.
Let's get one thing straight right away: Grammarly does not provide the typical free trial that lets you check out its premium features. According to Grammarly support, they do periodically provide free trials for individual subscribers.
You can sign up on their website when a premium upgrade option becomes accessible. You might also profit from their return policy, which gives you access to Grammarly's premium features without paying a dime.
Check through Grammarly's terms of service and refund policies to ensure they haven't changed and see if any money-back guarantee plans are available. Be careful not to exceed the specified time if you see one since they will charge you for it.
Steps to get Grammarly premium:
Step 1: Visit Grammarly on your browser.
Step 2: Do you see a premium option on the left panel of the home page? Please click on it.
Step 3: Tap on the Get Started option for Premium.
Step 4: You should choose a plan next. So, tap on select for one of the three plans listed here.
Step 5: You need to enter your PayPal or credit card details and head to the checkout option.
Bonus point: Grammarly Premium mentions that you can cancel at any moment on your account's subscription page or by sending a support request. You may continue to use the service until the end of the time you paid for it. However, earlier payments will not be refunded even if you cancel.
Method 2: Join Grammarly Premium Affiliate
Grammarly allows users to sign up as an affiliate, which allows you to make money by bringing customers their way. It has one of the top affiliate programs for anyone looking for high-earning referrals that pay you rewards for free signups.
High performers are rewarded with cash incentives, larger rewards, and exclusive deals. You get $0.20 for each new free account signup and each $20 premium upgrade.
They track each conversion when a new user clicks on the link on your website, creates a Grammarly account, and gives you the current earnings. You may pay for their premium account by using your marketing skills and free money.
Steps to join the affiliate program for Grammarly:
Step 1: You must go to Affiliates on your preferred browser.
Step 2: Select become an affiliate on the main page.
Step 3: You must enter your account details as directed on the next page and tap on next to continue.
Step 4: You need to enter the user details and enter your website URL on the following pages.
Step 5: Finally, you should check all the boxes for terms and conditions and tap on sign up.
Step 6: After you receive a confirmation email, you should log in to your affiliate account and accept their terms.
Step 7: Go to offers in the left panel of your affiliate dashboard and select any of them.
Step 8: In the next steps, you must copy the tracking link, add it to your website/blog, and wait for people to use it to earn cash.
Method 3: Get a Grammarly Premium Account Username and Password from Someone
Grammarly is a special tool that becomes your closest ally when you embark on your writing career. However, using a premium account might be a little difficult since it can drain your bank account.
We firmly believe that you should always look for people who use Grammarly Premium and ask them for their usernames and password. Naturally, you can't just go about requesting people's accounts. You might get it, though, if you ask your friends or siblings.
In addition, many bloggers get free premium accounts when they do tasks for a certain company or client. They can use the account for any purpose they want in the future.
Method 4: Free Grammarly Premium Access Codes
If you are reading this, you have not successfully obtained a free account using the previously tried techniques. You know the internet is a bubbling stew of inspiration and good fortune.
You might get lucky on the web and gain access to free Grammarly Premium codes. However, you should be aware that it is not as simple as it may seem to you right now.
You should use the internet or social media sites like Twitter to search for phrases like "Free Grammarly Premium Codes." You could come across such free vouchers as a result of a giveaway from social media influencers on Facebook or any other network.
Wrapping up
Let us discuss the key takeaways of the blog now that it has come to an end. We spoke about four ways to obtain Grammarly Premium for Free.
We talked about the free trial option before recommending that you sign up for their affiliate program. Additionally, we discussed getting a premium account username and password from someone. Lastly, we spoke about looking for free premium account access codes.
We hope that these pointers will be beneficial to you and that you'll be able to enhance your writing using Grammarly Premium for free.
Frequently Asked Questions
1. How long does it take to review an application for your affiliate program?
The Grammarly team may need two to three business days to validate your information and authorize your account.
2. Can I use an alternative to Grammarly?
There are high-end Grammarly substitutes available on the market. We consider Ginger and the Hemingway app to be two top-notch Grammarly alternatives.