Ever wondered how can you remove short videos and reels that appear on your feed from Facebook?
We all are aware of the evaluation of Facebook (now Meta). The app was once our only go-to social media platform where we would upload our daily updates, talk to our close friends and family, play games, and more. The two-decade older application is still popular and going strong in 2022!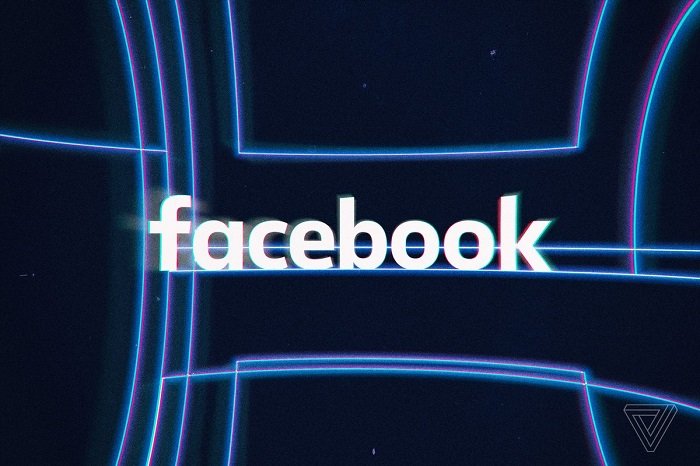 However, Facebook keeps adding new features to make the platform better and more interactive for people. There are various notable features that one can see, including the addition of private profiles, stories, reels, and short videos. These short videos and reels are similar to Instagram's reels.
You can now upload your videos as short videos or reels, and people will be able to see them on their feed, similar to Instagram reels. While the algorithm is random, you can see videos based on your previous views; sometimes, you may not want to entertain them.
In other words, you want to get back to the old Facebook version, where it was free from these reels and short videos. So, is it possible to remove reels and short videos from your account and go back to the old-school way?
Well, the answer is yes! In this article, we will take a look at how you can remove short videos and reels from your Facebook account with various tried and tested methods so that you can count on us!
So without further ado, let's get into the details!
Methods to Remove Short Videos And Reels From Facebook
Facebook has now introduced reels, aka short videos, on their platform, which you can see on the interface now and then. Facebook does have the option to hide reels, but it still reopens the next time you open the app. But you do not need to worry as we have some ways by which you can easily block such videos from the platform. Mentioned below are some ways by which you can easily remove such videos.
1. Use The Older Version of Facebook
Using the older version of Facebook is the easiest way to remove the short videos or reels from the platform because older versions do not support short videos or reels. You may also miss out on some new and premium features using the older version of it, but it is worth it when you can not tolerate such annoying videos on the platform. Here's how you can do it.
Uninstall the new version
To use this feature, you first need to uninstall the latest version of the Facebook app installed on your smartphone.
Step 1: Search for the app on the Google play store for Android or Apple store for iOS devices.
Step 2: Uninstall the app from your phone.
Install the older version
After you uninstall the newer version, you have to install the older version of the application from Google, available on various websites free of cost.
Step 1: Search "Download old version Facebook" on the Google search bar.
Step 2: There are several websites from which you can download the older version, but it is recommended to download it from apkmirror.com
Step 3: After downloading, install the application on your phone and log in to your account.
Turn off the auto-updates from the Google play store
Step 1: Open Google play store and search for Facebook.
Step 2: Click on the three-lined option in the top right corner of the screen.
Step 3: Uncheck the Enable auto-update option from the list.
After downloading the older version, you will no longer see any reels or short videos showing up on your profile.
2. Turn Off The Autoplay Option For Reels
If you are okay with just appearing reels on the interface and not auto-playing when you see them, then you can just turn off the autoplay option for reels on the app. Here's how you can do it.
Step 1: Open the Facebook app on your phone and log in to your account using the correct details.
Step 2: Click on the three-lined option in the top right corner of the app.
Step 3: then select settings & privacy and then click on settings.
Step 4: Scroll through the options and select Media.
Step 5: Under the autoplay option, enable "Never Autoplay Videos."
3. Use Facebook From the Browser
If you do not use Facebook too much, you can shift using it to a web browser than the application. It will stop playing reels and reduce the load from the phone if you have a low spec device. Simply open google chrome on your phone or PC and open the Facebook webpage. Login to your account, and you will no longer see any reels or short videos playing on the interface.
Wrapping up
Facebook has been growing ever since its launch. Whether you are using it for personal use or for your business, there are exceptional features that one can truly enjoy. To stay in the game with its competitors, Facebook keeps updating the platform with new functionalities and features.
Over the years, Facebook has tested and released multiple updates. However, not everyone has liked the new updates. Most people, especially older adults, are used to the previous version of Facebook, and with the latest updates, it gets tiring to figure things out. Due to this, they would prefer to go back to the old version.
So, whatever your reason is, you can easily remove reels and short videos from your Facebook account with the methods mentioned above. Go ahead and enjoy the old version of Facebook at ease with our tested methods!
We hope this article was helpful in removing reels and short videos from Facebook. If you cannot get back to the older version or are facing trouble following any of the methods above, let us know in the comments section, and we will be glad to help you overcome the obstacle!
Frequently Asked Questions
1. Can I hide reels from someone?
Yes, you can definitely hide your reels from someone. All you need to do is on the reel audience page, select your reel to be discoverable only to your friends. If you want to hide from someone in your friend list, choose the option of visibility to "Friends except XY" (name of your friend).
2. Can I remove or stop seeing reels on the Facebook platform?
If you want to stop seeing or remove reels from the platform, you can use the tricks mentioned above in the blog. You can use Facebook from the browser, use an older version of Facebook or turn off the autoplay option for reels in the settings.