Over the years, we have seen various social media platforms coming into existence. Instagram is one of those social media platforms that has the most powerful influence worldwide. The platform has successfully gained a user base of millions and successfully shaped the social media culture.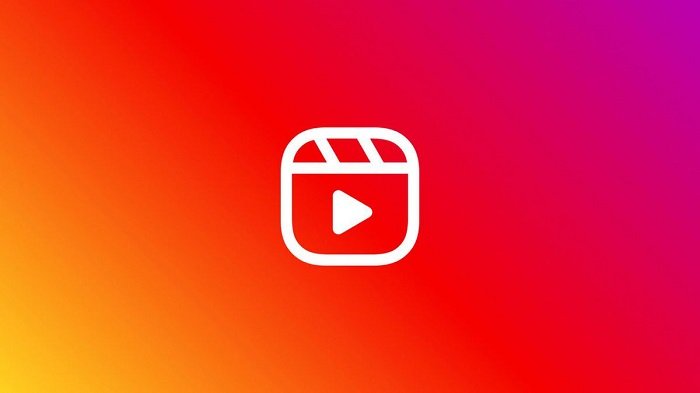 With so many amazing features, one can enjoy communicating with your friends and families, run your business, showcase your talent, monetize your talents, and more. If you have been using Instagram for a long time, you must be aware of how the platform has introduced a lot of new features. One of the prominent additions to Instagram's feature was the Reel feature.
Working similar to TikTok, Reels allows you to create short videos with audio in the background and plenty of filters. Businesses and influencers have been using Reels to reach a wider audience. According to researchers, Reels have proven to provide better results. The researchers found that reels have better performance and engagement compared to normal posts.
Creators spend a lot of time creating the perfect reel that aligns with their content. However, during editing or creating the reel, there are chances that you end up deleting the reel accidentally. Losing your reel can be one of the most devastating things for any Instagram user.
We know you have been in this situation too and must be wondering how to recover deleted Instagram reels videos or is it even possible? Luckily, Yes you can recover your deleted videos!
In this article, we will be talking about all the methods to help you recover deleted reels so that you don't have to spend time remaking the reel.
With that, let's get into the details below!
Methods to Recover Deleted Instagram Reels
It is really a disappointment to lose your Instagram reels by unintentionally deleting them. Only you know how much retake is required to create a perfect trendy reel on Instagram. And losing them must feel like a nightmare.
After millions of feedback from reel makers who lost their reels due to mistakes, foolish haste, or even hackers, Instagram has finally listened to them and rolled out features to restore reels.
The latest Instagram now has the "recently deleted" feature, which will help you retrieve any lost content easily and efficiently. Until now, once lost, unsaved reel content could not be recovered in any way. However, you do not have to worry over content pieces after the new update. This is definitely good news for Instagram reel makers whose reel contents are essential for business and collaborations.
Here's how you can use the "recently deleted" Instagram feature.
Step 1: Whenever you delete something from your feed, be it a reel, video, photo, or IGTV, they are stored in the section of "recently deleted."
Step 2: You will find the deleted content in the "Recently deleted" section for 30 days, after which they will be deleted automatically.
Step 3: To find the recently deleted section, open your profile.
Step 4: You will see a three-bar-shaped option on the top right corner once you open the profile section.
Step 5: Settings option will be opened, from the menu click on Account.
Step 6: Click on the "Recently Deleted" option. After that, you will see all the reels that has been deleted within the last 30 days.
Step 7: Select the reel that you want to restore, go to the triple-dot located on the top of the reel, and select the restore option.
Step 8: After you click on the restore option, you will have to confirm that it is you. You will receive an OTP on your registered phone number or email connected to your Instagram account.
Step 9: Enter the OTP, and your post will be restored.
Other than reels, you can also recover the following posts on Instagram
Photos and videos that are deleted from your account.
IGTV videos that are deleted from your account.
Instagram stories.
Deleted stories from archives or highlights.
Keep in mind that deleted stories stay in Recently Deleted for up to 24 hours. On the other hand, other posts will stay for 30 days.
Restore Deleted Reels From Instagram Activity
If in case the "Recently Deleted" does not appear on your Instagram app, you can restore your reels, videos, photos, videos, or IGTV from "Your Activity."
Step 1: Open your Instagram application and go to your profile.
Step 2: Select the hamburger menu on the top right menu and then select Your Activity.
Step 3: On the next screen, click on Recently Deleted. You will see your recently deleted posts, reels, and stories.
Step 4: Click on the reel that you want to restore.
Step 5: Click on the three-dot option and select restore.
Step 6: Click on the Restore option again to confirm.
Congratulations! Your reels is now restored.
Wrapping up
With so many social media applications, Instagram is emerging as a leading social media platforms. Throughout the years, it has introduced plenty of new features, giving rise to small business, influencers, and more. One can easily see the changes it has undergone throughout the years.
The Instagram reel was introduced not long ago. The reels work similar to TikTok and compared to normal posts, reels have proven to help people connect to a wider audience. Moreover, reels also help significantly to convey your message to your audience and reach more people with trendy music, filters, and other prominent features.
For content creators, reel has been a gem. However, after spending days into creating a perfect reel for your audience, ending up accidentally deleting it can be one of the most devastating feelings. Many users may not be aware, but you can restore your deleted reel without any hassle.
The methods mentioned above works for all Instagram users to restore their deleted reels in no time. So, the next time you accidentally delete your reel, you don't need to panic. All you need to do is follow the steps above and your reel will be restored.
So, go ahead and restore your deleted reel right away!
Frequently Asked Questions
1. Where are Reel drafts saved?
You can record a reel and can save it in your camera roll or Instagram account before sharing it. It will be saved until you delete or share them. There is no limit to how many drafts you can save. Remember that you cannot save the music you added from the Instagram music library.
2. Why does my reel button disappear?
The issue occurs most of the time when your app is not updated. You can update your app on Google Play Store if you have an android device or an iOS store if you have an iOS device.
3. Can I use a third-party app to restore my deleted reel?
Unfortunately, no. Any third-party application would not help you in recovering your deleted reel. However, you can use the methods above to restore the deleted reel.
Also Read: How to Reset Instagram Explore Page