You won't find a more unfiltered and real social media network than Twitter. This bluebird app provides you with the most recent news and global trends.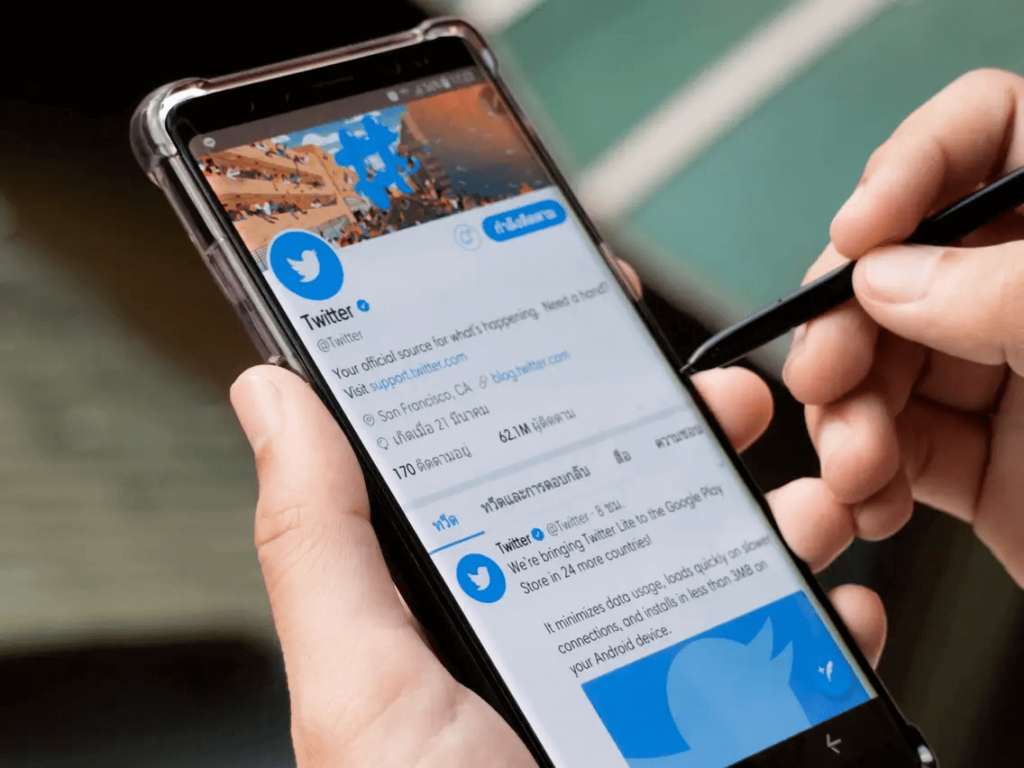 The app is much-liked by both average students and celebrities, as well as creators. Celebrities make good use of the app to interact with their fans directly. The app has a superior ability to provide users with a more personalized experience when compared to the majority of other social networking applications currently available in the market.
We all know how important publicity is if you want to become famous. So, of course, the best method to attract attention to yourself is by going viral on Twitter, don't you think?
There are countless examples of users who get hit tweets and instantly become famous on the app. People adore using the app to advertise their brands and content because it gives them a free opportunity to do so.
Did you know that the app has about 450 million active users worldwide? Due to its numerous features, more and more users have begun to sign up on Twitter. It is reasonable to predict that the rapidly increasing popularity of this social media platform won't slow down any time soon.
People frequently require a brief break from their online activities. So, they erase their social media accounts as a result.
The practice of deleting your Twitter account is also common. But what if you're not certain that a friend suddenly deleted their Twitter account? Do you believe Twitter informs you about it?
Today's blog will demonstrate how to determine whether a Twitter account has been deleted. Stay with us till the end to learn all about it.
Can you see if someone deleted their Twitter account?
Well, you were obviously mistaken if you were under the impression that Twitter would alert you whenever someone deactivated or deleted their account. A person's privacy would also be violated if they wanted to leave the platform quietly.
But even though there is no official way to do so, there are still methods to learn it. And all that is required of you is a quick check to see if someone really did delete their Twitter account.
However, we must caution you that deactivating and deleting a Twitter account essentially have the same appearance. But when someone returns to Twitter after a time, you will be able to identify if they only deactivated their account.
So, are you ready to do some inspection? What are you still holding out for? Take a look at the sections below.
Search for their profile on Twitter
To start, we'd like to explain the quickest approach to determine whether a Twitter acquaintance has deleted their account. We are all aware that using someone's username to search on Twitter directs us to their accounts, right?
Why not do a username search for them and check to confirm if you can access their Twitter profile page or not? Please carefully follow the steps we have highlighted below to view someone's profile page on this well-known platform.
Steps to search for someone's profile on Twitter:
Step 1: You must launch the Twitter app on your device first.
Step 2: The magnifying glass icon is present at the bottom of the home page. Please click on it.
Step 3: You will land on the next page, where you have the in-built Search Twitter bar. You need to enter the username of the person whose profile page you have to visit.
Please note that you might see a blank profile page that reads: This account doesn't exist. It implies that the user has deactivated or deleted their account.
Check out your follower and the following list on Twitter
Twitter is no different from other social media platforms in that people frequently leave and join them. However, if you notice that your Twitter pal hasn't been active recently, there may be cause for concern that they may have deleted their accounts.
Although looking at their profile is one of your greatest options, you can also combine it with other methods to dispel any remaining worries. Therefore, if you followed the user on Twitter, we urge you to look through your following list.
Additionally, you can also check your followers list on the platform if you did not follow them on the platform. We will guide you through all the steps in order to view your following/followers list on Twitter below. So, follow the steps carefully.
Steps to check the followers/following list on Twitter:
Step 1: You need to open Twitter on your device first.
Step 2: Do you see your profile picture icon on the upper left side of the page? Please go ahead and click on it.
Step 3: Upon doing so, you will see the Following and Followers tab under your username.
Please click on the following tab and scan through the list to look for the target person's profile. You can tap on the followers tab to check if the person is there or not.
There is a risk that the person has deleted their Twitter account if you are unable to locate them in the lists.
Look on your profile for retweets
Which Twitter feature is your favorite? We absolutely adore the app's retweet function. It functions similarly to the "repost" button and enables us to share other people's tweets on our timeline so that our followers may view them.
You should probably look at the retweets if you have ever retweeted someone's tweets on Twitter and believed they had deleted their account. You need to simply go to your profile and scroll down to find the retweet. The person is likely to have deleted their Twitter account if you can't find it.
Wrapping up
How about we quickly review everything we have learned today now that we have ended our blog? We talked about Twitter, one of the most popular social media platforms. Our discussion focused on finding out if someone has deleted their Twitter account.
We figured that Twitter was missing an in-app functionality that would alert you whenever an account is deleted from the app. However, there are several ways to gather hints that a user may have deleted their account from the platform.
We looked at their profiles and conducted a Twitter username search first. Then, we advised checking your personal list of followers and followings on the app. We talked about looking at the retweets before concluding the blog.
So, did you search through the Twitter app for all the hints? We hope that these techniques are effective in giving you hints. Visit our website for more blogs like this one.
Frequently Asked Questions
1. What does "Account suspended" on a person's profile page mean?
When someone's profile page says Account Suspended, it signifies that Twitter has suspended their accounts as a result of a rule violation. The account may have participated in acts of violence, harassment, and other conduct that restricts people from expressing themselves on the platform.
2. Does the fact that someone stopped following me indicate that they deleted their account?
No, it does not provide you with a hundred percent assurance that the user has deleted their account. Although it might be one of the causes, it's not the sole one.
They might have merely stopped following you on the app. Additionally, they won't appear in your list of followers if their account has been suspended or deactivated.