Twitter is a microblogging site that has gained a lot of traction in recent years. The app has retained a standing as a very social platform since its beginnings. You can quickly send out one tweet to discover how it can start genuine conversations worldwide on the app.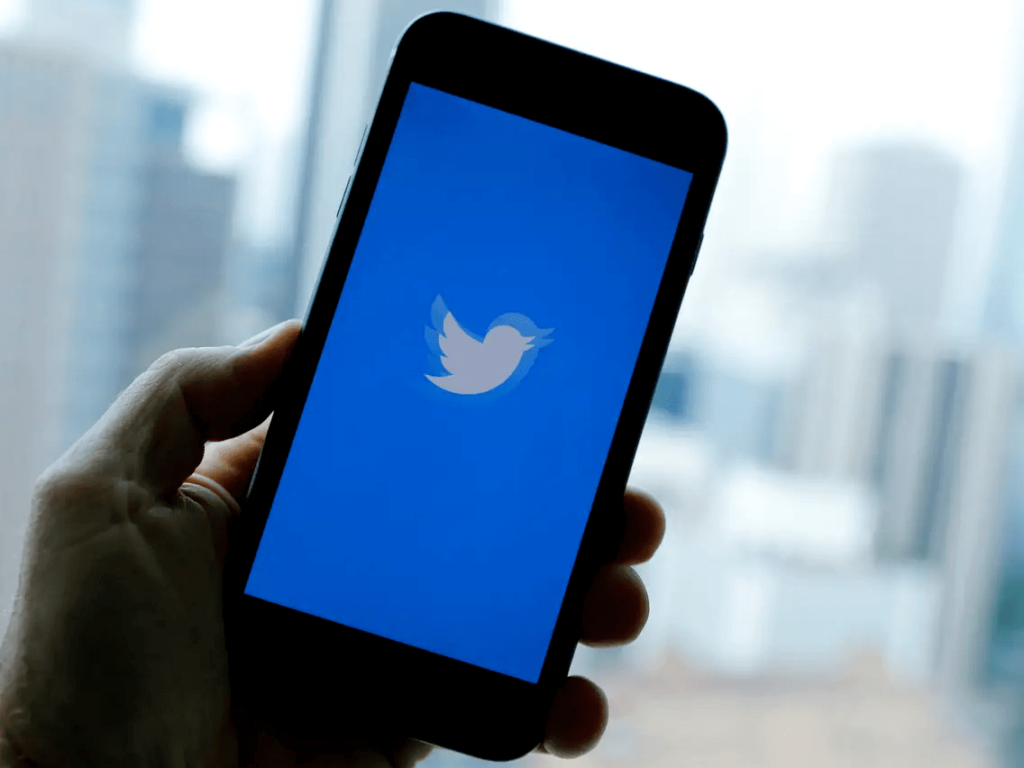 The app's capacity to connect with other users is its coolest feature. You can connect with a huge number of people on the platform. You are free to discuss your current experiences and follow the top news stories both internationally and locally.
But what if someone DMs you, and you start to doubt their authenticity because they have provided you with ample grounds for doing so? Do you believe that, if desired, you could use their Twitter account to trace their location? Let's look for the solutions in today's blog.
Is it possible to track the location of someone's Twitter account?
We would like to provide answers to the questions we are addressing today before moving on. So, what do you think about Twitter account location tracking? Do you believe it will be possible on the app?
So, if we had to respond to the questions, we would state it is both yes and no. It is possible to locate someone using their Twitter account, although numerous underlying factors exist.
To begin, we can't guarantee that the feature from Twitter and the alternatives will be successful for you even if we have it to try. However, you must test the possibilities to discover how they work for you. Let's check out the techniques in the section below and try them all to determine which works best for us.
Use the Twitter GeoLocation feature
Using the app's geolocation feature will be the first approach we test. However, are you aware of this function that this microblogging service has added?
The app will automatically include your location in any tweets you make if you were wondering. We are aware that many people dislike the feature because of the security precautions, yet location tracking will benefit from it.
But please be aware that you must manually activate this option because it is, by default, turned off. This tactic might not always be effective because people are getting better at pretending to be somewhere else and faking their location. We advise you to attempt your shot in any case.
We hope you also try this technique because it won't take much of your time and won't be challenging to execute. Therefore, we have listed the steps to execute the steps; see them below.
Steps to see someone's location on Twitter via the geolocation feature:
Step 1: You must open the official Twitter app on your phone.
Step 2: The magnifying glass icon is present at the bottom of the page. Go ahead and click on and head to the search bar.
Step 3: The Search Twitter field is at the top of the page. Click on it now.
Step 4: Enter the username of the person whose profile you have to visit for location tracking. Tap on their name when they pop up in the search result.
Step 5: Scroll down through the person's tweets and tap on one of them to view their location.
Step 6: You will see the location of the person underneath their tweet. It should be present next to the timeline and date of the tweet.
Please note that this strategy will only work if the person has enabled their Geolocation. So, if you don't see the location, it means they haven't turned on the feature.
Take help from the Grabify IP logger
Do you know Grabify, or have you at least heard about it casually? If you have an idea, we're very sure you already know what it does, but if not, we're delighted to help.
Grabify is normally a software application that allows you to find a lot of information about a person using their IP address. You can learn a person's present location, social media handles, and the nation in which they are located through the internet protocol address. Therefore, we advise you to use the application to assist in detecting the IP address of the person whose location you need to know.
Let us remind you that Grabify is a legit tool that will help you if you are unclear whether Grabify is reliable. Additionally, the tool is free, and you are not required to provide any personal information about yourself that could get you into trouble.
What do you make of this tool, then? Would you be willing to try it? Please allow us to lead you through the steps to follow to use this tool.
Steps to use Grabify:
Step 1: Go to Twitter to find any tweet you liked. Alternatively, you can pull out any content link from any app that you find interesting. You need to copy the link for the time being.
Step 2: Now, go to any browser of your choice and enter Grabify in the search field. Hit the search button.
Step 3: You will land on the main Grabify page. Scroll down and find the Enter a valid URL or tracking code field.
You should paste the link to the video you copied earlier.
Step 4: Tap on the create URL button under the field.
Step 5: Grabify will ask you to agree to the terms of service and privacy policy. Please tap on the I agree & create URL option.
Step 6: You will now enter the Tracking & logs page. Check under the link information section and copy the new url.
Please note that you can change the domain and make a custom link. Click on that option next to the new URL and make the required changes if you want to; otherwise, skip the process altogether.
Step 7: Now, return to your Twitter account again and search for the person whose Twitter account location you need to trace.
Step 8: They will have a message icon towards the top right of their profile. Tap on it.
Step 9: In the next step, you must start a message, enter the new link you copied earlier, and hit the send button.
Step 10: Now, when the person opens and views the message, you need to head back to Grabify since it must have recorded the IP address and the location of the user by now. So, go to the Results section and look for the IP address and country.
BeenVerified: The best people Lookup tool
BeenVerified is one of the greatest search engines for people in the industry. The app is free to test out for seven days despite being a premium service, so you can decide whether it's worth the money.
You can use the username search to locate other users in addition to the countless great features offered by the website. According to the website, users can access billions of records from reliable sources.
Therefore, you can check this tool out and see if it works well for you. You should read on if you're curious about the steps we've listed below.
Steps to use BeenVerified:
Step 1: You should open any browser on your device and enter: BeenVerified.
Step 2: You will spot a field that states: enter a username. You should follow the instructions and enter the username of the person whose Twitter location you want.
The Twitter username is located right under the display name of a person on the app. It starts with an @.
Step 3: In the end, you must tap on the search button present there.
This search engine will closely inspect several records and databases and return the results in a few minutes.
You might discover the person's current location as well as their social media handles if you are lucky.
Wrapping up
Let's talk about the topics we covered today as we come to the end of our blog. How to trace a Twitter account's location was the topic of our conversation.
We outlined a few methods by which you might complete this task. We went in-depth about how to use Twitter's Geolocation feature. If this doesn't work, we suggest using third-party resources like Grabify and BeenVerified.
We trust that our blog was able to address all of your inquiries. Follow us for more such updates.
Frequently Asked Questions
1. Are there any other people lookup tools we can use to track a Twitter account's location?
We think Spokeo is the best option if you want to use a people search tool. It includes a premium subscription; therefore, if you're willing to pay for it, we can guarantee that the tool will benefit you. The website also allows one to look up users by name or other information like email addresses.
2. Is BeenVerified available without charge?
No, you must pay to fully utilize their services, as this is a paid service. You can use the free alternatives that are available online if you don't want to pay.