See Recent Followers On Instagram: Instagram debuted a decade ago, but since then, it has often made our minds curious about a lot of different things!
How to go viral on Instagram? Can I check someone's Instagram post to see if they are private? Do celebrities actually reply to DMs, or is it just their personal assistant handling the side job?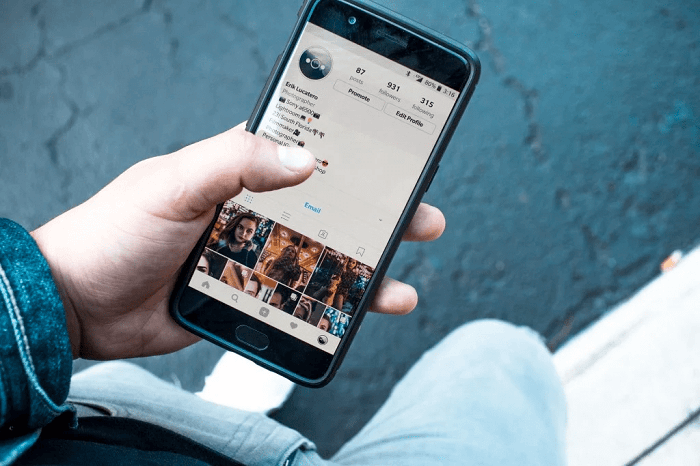 Millions of questions and millions of things written on them to feed our curiosity! But questions are endless, and even though we feel we have mastered the app, there would be something that makes us look like beginners.
If there is one thing about Instagram that we can all agree on, it has to be the fact that it is entertaining and offers a wonderful online experience. Presently, Instagram is the best social networking app available. This photo and video-sharing app has certainly been at its peak, and it still lures new users in with each passing day!
Having a massive following on the app is a big deal for some of us, right? Having loyal followers who stick by us through our Instagram journey is amazing. We can see who follows us on the app because Instagram gives us a notification so that we are aware of it.
But often, our minds wonder if it is possible to see someone else's recent followers on Instagram. Do you think about these questions too? Well, our blog for today is about this, and it would help put your mind at rest if you give it a read.
Can you see someone's recent followers on Instagram?
Let us get to the point!
As per the new updates from June 2021, this feature is no longer available on Instagram. We know you are sad and perhaps mad about it, but this is the reality, and we need to deal with it.
But please bear in mind that it doesn't mean this is a dead end; absolutely not! We have ways that can help you check someone's recent followers on the app. So, we hope you check out the sections below to get into a little more detail!
Try checking the followers tab of the person
If you look at our Instagram profile page, you will notice three tabs at the top: Posts, Followers, and Following. These sections also display a number at the top to keep count of the number of our uploads, people following us, and people we follow.
Even though the followers tab may be utterly useless, it occasionally works, especially for users with fewer followers. Check the person's followers page right away to determine if the strategy works for you.
Checking someone's followers tab is easy as long as they have a public account on Instagram. But please send them a follow request if they are private.
Steps to check someone's followers tab on Instagram:
Step 1: Click on the instagram app icon to open the app.
Step 2: Hit the magnifying glass icon at the bottom of the page and search for the target person's profile.
Step 3: Enter their profile and select the Followers tab next.
Bonus point 1: Many users claim that you can run your Instagram on a browser if this method fails to work on your official Instagram app. So, you can go with the browser-based method if you know that the person's followers list is in random order.
Bonus point 2: Please check both the top and bottom order to determine someone's recent followers on the app.
Third-party apps can help you
People claim that multiple third-party apps help you track someone's recent followers list on Instagram, and we investigated it too. It seems there are indeed tools that can help you out.
We will also warn you a little since Instagram doesn't appreciate third-party tools much. It is really up to you to decide whether such risks are worth it.
If you still wish to go ahead with these tools, we would recommend the tools below, so make sure to read about them.
Snoop Report
Snoopreport claims to be your Instagram activity tracker. Well, at least, that is what their official page says, so we will get along with it.
If you look at their tagline, it says, "Check anyone's activity on Instagram. See what they like and who they follow." It also says that you need only $0.99 a week to get started with this tool.
Well, it is safe to say that the tool is going to help you a lot to see someone's recent followers on this platform. So, sign up for the app using your Email and password and agree to their terms and conditions and privacy policy. Pay for the subscription plan and get started.
mSpy
Multiple Instagram activity tracker apps are available online, and trust us; you are spoilt for choices in this area. But we will discuss mSpy, which is considered to be one of the best in the industry. The app claims to be the Number one choice in India.
This monitoring tool is often the favorite among parents who wish to check their child's Instagram activity. The app's invisible mode, which assures that no one will learn about your spying plans, is possibly its finest feature.
You receive real-time notifications from the tool about every Instagram action every five minutes, so you can be quite certain that you won't miss anything crucial. Users must register for a free account and choose a budget-friendly plan. It's time to sync your smartphone with the target's device and check the control panel to see what they've been up to.
Wrapping up
With this, we have decided to wrap up our discussion for today. So, shall we recap the topics we have explored in the blog?
The topic of our discussion was how to check someone's recent followers on Instagram. We discussed the possibilities and mentioned some workarounds.
You can check someone's tab and use some third-party apps like Snoopreport and mSpy. We really hope that these strategies help you.
Please share your thoughts on the discussion. We are interested in reading about it. Make sure to follow us for more exciting updates.
Frequently Asked Questions
1. Can I use mSpy for free?
mSpy is a premium app, but the costs are very affordable. So, please make sure to give it a try. They offer discounts and offers, so try to grab them. Although the app is not free, you won't feel taken advantage of, and it works consistently.
2. Are there other alternatives to mSpy?
Yes, there are multiple alternatives to mSpy. You can go ahead with Glassagram, Hoverwatch, and eyeZy.