"You look beautiful today, wish I was blind!" We got you! The ending definitely wasn't something that you must have expected, right? Yes, we know, but we are trying to fit into the mean comment trend too.
Well, you might think we have gone crazy (yes, we have!), but why not jump into the trend while we still can? Mean fairy comments have taken over the TikTok comment section, and you will see boatloads of fairy and heart emojis!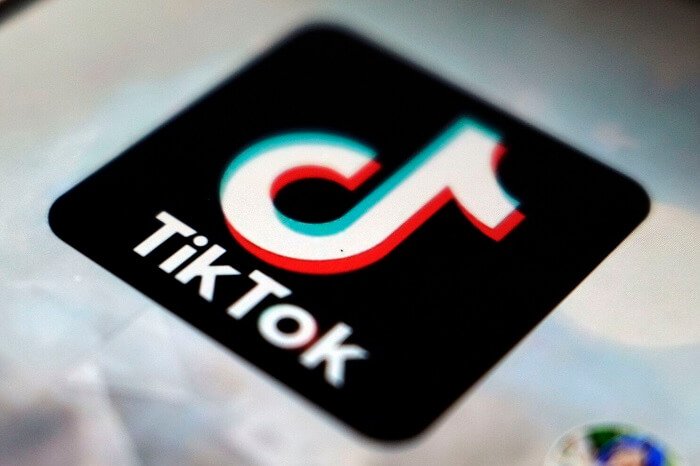 It might be a little too bright for some eyes to see, but the rest of us love it. We believe it is one of the best things that has happened to TikTok in a while.
These bittersweet comments have a really unexpected (read: sour) ending and have us rolling on the floors. However, no matter how many fairy comments you read, you will always run out of ideas when you actually need to write one under someone's posts. Tell us if this isn't true!
We think hard and try to recall every mean fairy comment we have read so that we can input it under our frenemies' posts! However, we cannot find that one perfect comment that would be brilliant.
But hey! You shouldn't worry at all when we are here. We have put together a list of the top TikTok fairy comments to copy and paste right away!
You wouldn't have to think too much, and your work will be done within a couple of seconds. So, what are you still waiting for? Go ahead and read the blog until the end to know which comment is going to make the cut for your target user's post!
What are TikTok fairy comments?
Are you a TikToker who keeps a tab on all the "what's hot" on the platform? In that case, you must know about the fairy comments that have been on trend in the last year, especially.
We see different trends on TikTok, and it is all because the app is pretty unpredictable. What's hot today may not be tomorrow! So, you have got to make sure you jump on the bandwagon when the trend is still at its peak.
Let's first make it clear that TikTok fairy comments are not specifically mean comments. They start out as mean, but then there is a twist at the end of it that makes them hilarious.
Mean fairy comments to use on TikTok
Everyone makes mistakes 😁, especially your mother 🤦‍♀️
Ariana Grande said, "just keep breathin," 🎶😎 she wasn't talkin' bout you bub😒😘😉
Love yourself 💕❤️ (because we don't)😙😂🤣
Never forget your value🧚💅; you are worthless🥱😓
Everyone makes mistakes ☹, especially your parents 😊
I hope Kpop stan Twitter finds your way 🎶🎵🎙️😗
Aww, I had a bad day👎⛈️⚡, and this made it worse😣😪
I support all women❣️💜🧡❤️💛 but not this one 👩❌
You give off main character vibes hope the story is 13 Reasons Why
If life was a movie, I wouldn't watch yours 😎
Please have a chair for you! Oh, wait, I just gotta plug it in first 🔌😂😘
Sue, but make it aside 💃😍😍❤️‍🩹
Your skin reminds me of the sun but replace un with hit 💩
You're bold 😍for having confidence 😎 next time, don't ❌
Usually, e is for effort, but in this case, it's for execution ☠️💀
Reach for the stars ✨🌃⭐ I hope they vaporize you 😮‍💨😲
Omg girly!! 😍 You're on my fyp time to refresh 😪💓💃
You know confidence is the key 🔑 Your door staying locked, though 🚪
Oh Oh! I loved that part 💌💋💝 (the part when it ended) 🤭
Imagine being that talented 😲😳 Uhh, LMK when you're done imagining ❤️‍🩹🧚👻
A very happy birthday 🎂🍫 Please don't have one next year👻
You'd be a good baker! 🥯🧁 YEAH, Hannah baker 👩👩‍🦰😆
Katy Perry said there's a spark ✨❇️🌟 in you! Umm, pour some gasoline on it, yes 🔥🎇
Everyone is born for a reason; what's yours????💛😁
Why do you always cry on social media 𝓼𝓱𝓾𝓽 𝓽𝓱𝓮 𝓯𝓾𝓬𝓴 𝓾𝓹 DAMN 👎💛😁
Never give up💪! But maybe give up this🎃✨
I love this as much as the stars in the sky!💫⭐ It's morning, though 🌅🕗🌄
You should go on a cruise 🛳️🚢perhaps the titanic!
I was gonna keep scrolling; I wish I had ☹️😞😖😓
This is a great video😲🧚, please don't make more🤢🤮
Starships were meant to fly; yours was meant to crash 💥
They say Shoot for the stars; you should turn the gun around 🔫💣🧨🤯
You're going places; hopefully, it's 6ft under 🌊
More Fairy Mean Comments to Copy and Paste on TikTok
Nobody's perfect👌 Thanks for proving it! 😃😇
God 😇👼 has a plan for you, BUT this isn't it, honey 🍯🐝
I love your room, not the person inside it tho 🙂 x
I am 𝐭𝐫𝐚𝐮𝐦𝐚𝐭𝐢𝐳𝐞𝐝
This video is breathtaking!! I wish it took away yours (QUITE LITERALLY)
Loved this TikTok 🎧🎷🎺especially when it was over!
Sign out and never come back 🥰😻💌💘
I was pro-life until I saw this trend 🥴
You did that but never do it again, I swear!
If life was a movie, I wouldn't watch yours 🙈🙅🚫🔕
You made my day WORSE; thank you. 👍🙏
Awe, you snapped! Next time make it your neck 🧚
Ignore the hate comments 🤷‍♀️ they aren't harsh enough 🥴
I see you 👀🤩!!! But don't let it happen again🙄
No one should get put down unless it's you 💘💌
Hey, you dropped your crown👑🤴🧚! Don't pick it up ❌😵
Tiktok is a safe place, just not for you 🚫🙊
I would give you a pet but a rat 🐀cause you are one
Time to go skydiving 🪂 without a parachute 🪂🚫
I really don't care 🤞❌ that you're a baby 👶🍼 I'll snap your neck like a twig 🏑
You really inspire me🧚‍♀️😇to jump off a bridge 🌉
This is supposed to be your calling 💫but I am reconsidering 😑
Frequently asked questions (FAQs)
Who uses fairy comments on TikTok?
Genz has made it popular, but today you will see almost every TikToker use it under people's posts.
Will I get banned for using fairy comments on TikTok?
You usually don't get banned for using fairy comments because they are supposed to be lighthearted and funny. However, people can still report you if they find it offensive.
And that's a wrap
TikTok fairy comments have been in trend for a while now, but TikTokers are definitely not sick of them. In fact, they are using it even more, and the craze just won't stop.
We wish to come up with different fairy comments so that it sounds a little original and make people laugh in the comments too. However, we run out of ideas and think about what to actually write down!
We have introduced all of you TikTokers to the best fairy comments that you can copy and paste on the platform. So, tell us, have you gone through each of them one by one once?
We hope you have read it all. Which fairy means comment (s) did you like? Leave your comments below so that we can read all about it. Make sure to follow our website for more interesting blogs.