Snapchat is one of the most popular social media applications, especially among millennials and Genz. The app provides some of the unique features that gave rise to its popularity. The application enables users to send each other 'snaps' of their everyday lives and stay connected with people throughout the globe.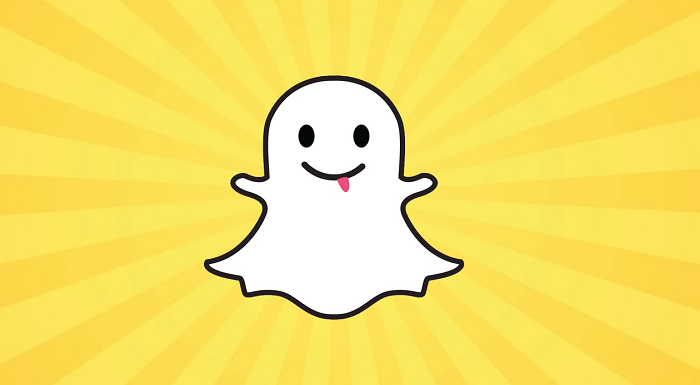 With plenty of excellent features, Snapchat introduced Snap Map in 2017, which enabled users to track their friend's locations. Initially, users were disappointed with this feature as it invaded user privacy. However, soon after, people widely used the feature to see where their friends were.
Your location was visible on Snapchat through your Bitmoji. Your Bitmoji is placed wherever you are, indicating the city or place you are. Now, if you have been using Snapchat for a while, you must be curious to know who is checking your Snapchat location.
If you are wondering how to check who viewed your Snapchat location, you have landed on the right article!
As you read this post ahead, we will explore all the possible methods to track who is seeing your Snapchat location in easy steps. So, are you curious to know how?
Let's get into the details!
Can You Hide Your Location on Snapchat?
Before we go into the details about how to find who checked your Snapchat location, let us see if Snapchat allows you to hide your location on Snapchat.
As mentioned previously, Snapchat's Snap Map feature was a disappointment for app lovers. Therefore, Snapchat realized that it was invading user privacy and came up with multiple solutions that protect users' privacy and give them a safe platform. The app now allows users to protect their location by giving them options to keep their location on Ghost mode, My Friends, and My friends, Except.
Ghost Mode: The ghost mode allows you to keep your location off. This means no one can see your location. Now, you get two options for the ghost mode. You can either keep your location turned off for a specific time or keep it off until you decide to turn it on again.
My Friends: Snapchat enables you to share your location only with your Snapchat friends, meaning only your friends can see your location.
My Friends, Except: This feature is one of the most popular and widely used. If you do not want to share your location with everyone on Snapchat and want to share it with a specific group or person, you can use the feature. You can manually select users who can see your location. The rest of your friends on Snapchat won't get access to see your location.
Snap Map is an easy and convenient feature to track someone's live location or share yours. Either way, you can decide which method to follow for your Snapchat location.
If you want to hide your Snapchat location, here is a step-by-step guide for the same.
Step 1: Go to Snapchat app on your mobile.
Step 2: On your screen, click on the location symbol at the bottom-left corner.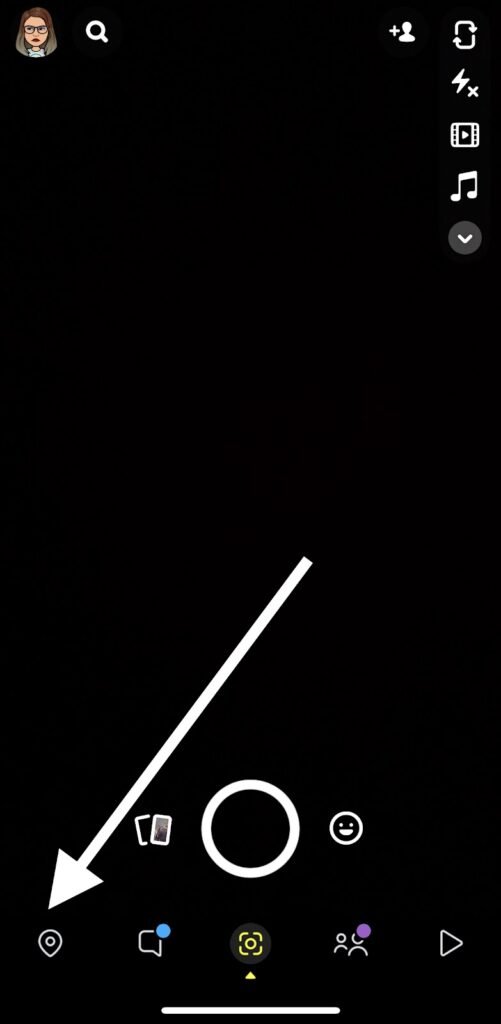 Step 3: Tap on the 'settings' icon in the right corner.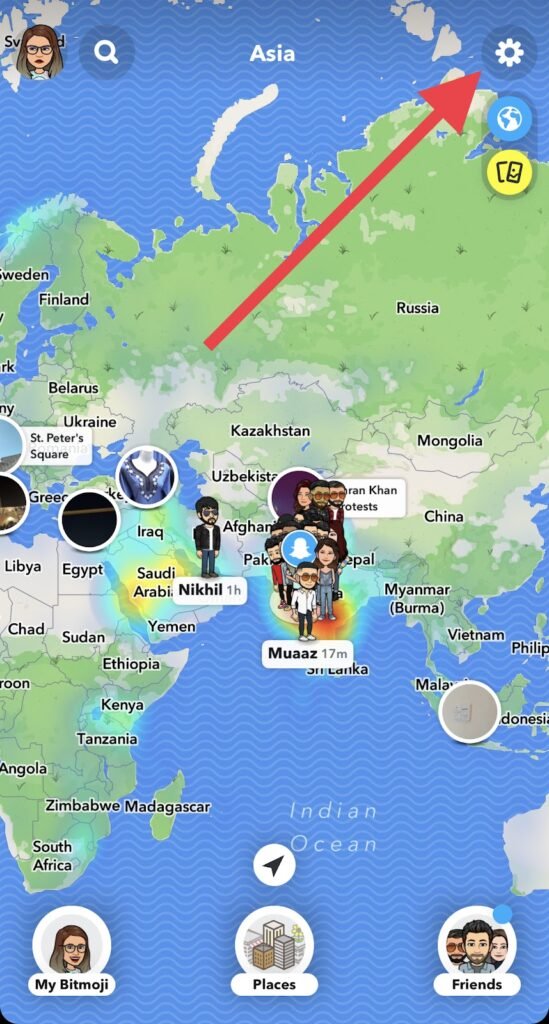 Step 4: If you want to enable ghost mode, toggle the switch and set the duration for the ghost mode.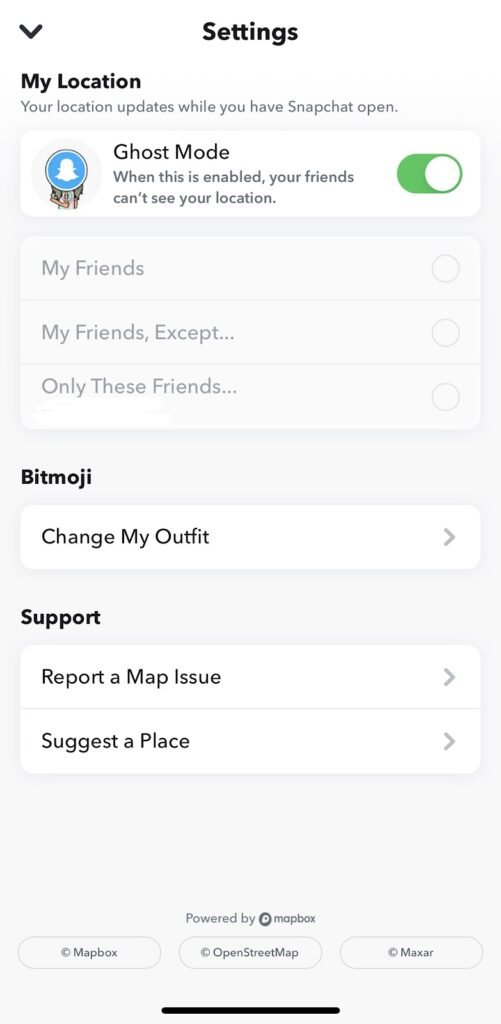 Step 5: Similarly, if you want to share it with a specific friend or person, click on the 'My friends, except' option and manually select the people whom you would like to see your Snapchat location.
That's all! You can turn on your location or change the settings anytime with the same method.
How to Check Who Viewed Your Snapchat Location?
Unfortunately, Snapchat does not provide a direct option to see who viewed your location. Previously, Snapchat allowed users to see who was viewing their Snapchat location, but it was discontinued sooner due to privacy concerns.
Besides, it does not make sense to give you a notification if someone viewed your location. This is because you cannot check the location of an individual separately. When you open Snap Map, you can see the location of all your friends who have turned on their Snap location. The user may take a glance at other friends while searching for the location of someone else. This does mean they are explicitly checking your location.
Your location is updated whenever you open Snapchat. If you did not open Snapchat for more than seven hours, your location is automatically disappeared from the map until you open the application again.
However, even if Snapchat does not permit you to see who is checking your location, it does not mean you should be disappointed. On a good note, it has a feature that allows you to see who tracked your travel journey on Snapchat. But, note that if you have turned on ghost mode, you won't be able to see who is tracking your travel journey, as the feature is only available for those who have turned on their Snapchat location.
Can Third-Party Applications Allow You To See Who Viewed Your Snapchat Location?
Well, we all have heard about third-party applications and the features that it promises to offer. However, Snapchat is extremely strict with its privacy policies. If you use third-party applications and Snapchat finds out, there are higher chances that Snapchat will permanently block your account. This means you will no longer have access to your existing account, resulting in losing data.
There are many third-party applications online that promise to provide features that invade user privacy. If you have searched on the internet about the same, you must have come across various unofficial versions of Snapchat. We do not recommend using any third-party applications to break Snapchat's rules and policies, as it will cause harm to your data and result in a permanent account ban.
Wrapping up
So, that was all about how you can determine if someone checked your Snapchat location!
While Snapchat is one of the most widely used social media platforms, it offers unlimited privacy features that other applications lack. For instance, you can see who took a screenshot of your picture or story, who took a screenshot of your chat, the pictures they saved that you sent, and more. All these features give transparency and enable users to know who they are talking to and what they are doing with the information you share.
Additionally, Snapchat was the first application that introduced the concept of 'stories' which was soon followed by Instagram, WhatsApp, and Facebook (now Meta).
We hope this article helped you understand how to find out who is checking your location on Snapchat. If you have any questions, feel free to drop them in the comments section below!
Frequently Asked Questions
1. Does Snapchat notify someone when you view their location?
No, Snapchat does not notify the person if you view their Snapchat location. You can view their location unlimited times, and the person will never know.
2. Is there any trick to determine if someone viewed my Snapchat location?
Unfortunately, no. Snapchat does not offer an option to know who is checking your location and how many times they checked your location.
3. Can someone still see my Snapchat location if I'm on ghost mode?
No. Once you turn on ghost mode, no one will get access to see your location except you. You can change the settings anytime by following the step-by-step guide mentioned above.