Facebook, which is now known as Meta worldwide, has been a go-to social platform for two decades now. Despite being an old social media platform, it doesn't stand behind. Even in 2022, the platform is still widely used by millions of active daily users.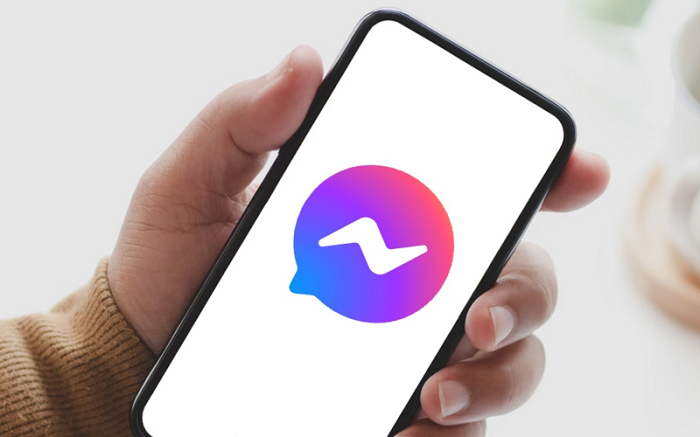 Facebook kept upgrading with time and it is well-known that it shifted the communication part to a completely different application – Messenger. The Messenger app is made specifically to communicate with your Facebook friends. The app provides tons of features that make communication fun and easier with your friends and family!
From exciting stickers, GIFs, voice notes, images, videos, and more, you can make your conversation exciting and engaging! Moreover, Messenger also facilitates communicating with your customers easier as you can take orders right from the app.
However, when you use Messenger, you may have seen that it automatically suggests people in the recommended section. You may find a lot of people in this section. The same goes with other popular social media platforms, including Instagram, Snapchat, and more.
The reason why Facebook suggestions pop up on your account is that you have uploaded your contact list on Messenger. Once you provide access to your contacts to Messenger, the app will start showing suggestions of Facebook accounts registered with the particular number. Messenger shows those accounts which are associated with the contacts you have uploaded on messenger.
Not only Messenger, but also other social media apps like Instagram, and Twitter have the same feature where users can upload their contact information and the application will suggest the accounts that are registered with particular phone numbers.
Thus, all the suggestions from Messenger are nothing but the contacts that you have uploaded from your smartphone. However, sometimes these suggestions can be annoying and scary at the same time. Imagine you are running away from your relatives and see their name popped up in the suggestions?
As irritating as it sounds, is it possible to remove this feature permanently? No matter what your reason to remove recommended people on Messenger is, thankfully, there is a way to do so!
In this article, we have covered a step-by-step guide on how you can remove these suggestions from Messenger without any hassle!
So, let's get into the details below!
Removing Suggestions From Messenger on iPhone
Unsurprisingly, the interface of iPhone and Android devices are different. Although there is no difference in features for both the devices, the steps and settings are different. In this section, let's focus on how you can turn off suggestions from your iPhone.
Turning Off Uploading Contacts
You have the option to turn off the contacts on the messenger application so that suggestions are not displayed or pop up on the application to you.
The names that are shown are based on the contact that you have saved on your phone. It is known as the chat suggestions that Messenger displays to their user.
You can remove them when you stop uploading the contacts to Messenger. Unless Messenger has access to your contact information, they can not show any suggestions to you. Therefore, if you turn off your upload contact, Messenger will immediately stop showing any contact suggestions. Here's how you can do it.
Step 1: Open your Messenger application and click on the profile icon.
Step 2: You will be redirected to the profile page of your account.
Step 3: Next step is to locate the Phone Contacts option on the same page and click on it.
Step 4: You can now spot the Upload Contacts option. Click on it and turn it off.
Doing this will immediately remove access to Messenger from your contact list.
Manage The Already Uploaded Contacts
Managing the uploaded contacts option might be time-consuming, but you can somehow remove the suggestions list from Messenger. All you need to do is delete the uploaded contacts so that you do not get any further suggestions on Messenger. Because the suggested accounts are linked with uploaded contacts, you have to delete them so that Messenger can not show any suggestions. You can follow the mentioned steps to manage the contacts.
Step 1: Open the Messenger application on your iPhone.
Step 2: Click on the small profile icon located on your profile page.
Step 3: You will spot the "Phone contacts." Click on it.
Step 4: You will get the manage contacts option on the following page. Click on it.
Step 5: Click on the "Delete All Contacts."
Messenger will not show any suggested accounts on your chat list.
Remove Suggestions From Messenger on Android Phone
You can remove suggestions from Messenger through your Android device by following two methods. Below is our step-by-step guide for each!
Disable The Uploaded Contacts Option
Your suggestions list will not be shown if you do not give access to your contacts. To do that, you have to disable the "Uploaded contacts" on messenger so that the application does not get any contact to suggest.
Suggestions are shown mainly due to uploaded contacts, it is recommended not to upload the contact list in the first place and turn off the option. Here's how you can remove suggestions on an Android phone.
Step 1: Open your Messenger application.
Step 2: Next, go to your profile and click on the profile picture icon located at the top left of the screen.
Step 3: Scroll down the page and you will find the Phone contacts option.
Step 4: On the next page, you will see two options. Click on the "Upload contacts" option and then select "Turn off."
Messenger will not have any access to your contact from now onwards and hence no suggestions will be shown to you.
Delete The Uploaded Contacts
It is the same process mentioned above in the iPhone section. All you need to do is delete every uploaded contact from the manage contacts page which will help get rid of all the suggestions. Here's how you can do it.
Step 1: Open your Messenger application on your Android phone.
Step 2: Go to your profile page and click on the profile icon at the top left corner.
Step 3: Scroll down the page and you will spot the "Phone contacts" and then click on "Manage contacts."
Step 4: Here you will find the option to Delete every contact. Click on delete the earlier uploaded contacts.
Now your suggested accounts will be removed and Messenger will no longer have access to your contact list.
Wrapping up
When we speak about social media platforms, it is impossible to not include Facebook. This is because the platform has made significant changes in everyone's lives and was one of the first social media platforms that gained worldwide popularity.
Before other social media platforms like Twitter, Instagram, and Snapchat became popular, everyone relied on Facebook to communicate and stay in touch with their friends and family. The introduction of the Messenger app was a cherry on top for Facebook users.
The best part about Messenger is that you do not need to download the Facebook application separately. Instead, one can use just the Messenger app without downloading Facebook. But, note that you would still need to create a Facebook account to use Messenger.
As Messenger rises in popularity, the users are significantly higher too. However, the next time you are tired of seeing the same people in your suggestions and wonder how to remove this, the methods mentioned above will help you do so.
With that, we hope our article helped you in removing suggestions from the Messenger application. Over to you, which method worked for you? Let us know your thoughts in the comment section below!
Also Read: How To See What Someone Likes On Facebook