When you first start using Instagram, it feels like a blank canvas, right? We gradually add color to it by following individuals and other accounts related to our interests. We create connections on the platform since this is the foundation of this social media platform.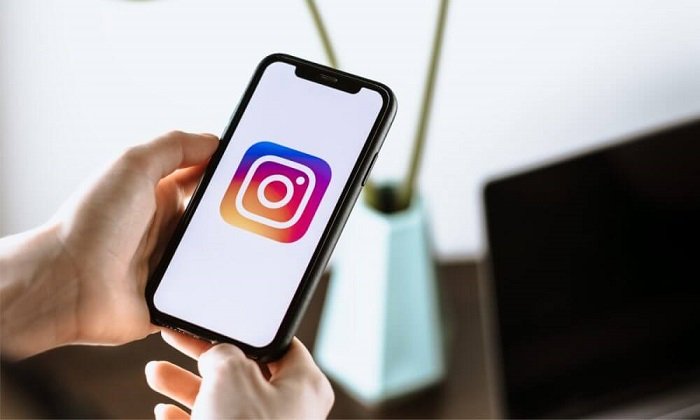 People use the app to promote their brands and flourish their businesses. Naturally, the app gives us a plethora of opportunities to reach more people, and we definitely don't want to let any of the chances pass us by.
Viewing the app's list of suggested users is one of the finest ways to gain new followers. You will find this suggestion in your notifications. It is also present on your feed page right after two to three posts with the title suggested for you.
Well, many of us want to be suggested as Instagram users for outreach. However, we must admit that Instagram hasn't actually divulged how they create this list of suggestions on the app.
But it does not imply that you cannot apply any tricks that can do the job for you. So, we have some options up our sleeves that might be of help to you. While we cannot promise you that these suggestions will be successful, we can assure you that they reflect more than just a lucky guess.
So, why don't you give them a try today? If we've persuaded you enough, let's read the blog and review each one separately to determine how to proceed with this entire process.
Is your content unique?
We know that creating original content for social media platforms like Instagram is essential to going viral. Your content holds the power to reflect a lot about you and your account.
It may demonstrate your expertise in your specialized industry if you have a business account on the app. Again, it would highlight your abilities in your profession if you are just starting out your journey as an influencer.
You have the creative flexibility to curate your content pieces with as much individuality as you can pour into them. If the content you put out is original and engaging, it will undoubtedly dominate the market, and people will take notice of you.
Keep in mind that by producing content that sets your account apart from others, you may potentially receive numerous app mentions and draw in new users. It's simple to get possibilities to work with many of your dream brands if you're an influencer.
You will undoubtedly make it to the list of Instagram suggestions as you slowly but surely get to the top of your Instagram game. Therefore, you now understand how producing original content benefits you in becoming a suggested user, right?
How many followers do you have?
There are ample discussions about whether the number of followers matters on Instagram or not. Besides, many insightful responses to the issue are undoubtedly open to discussion. But we are going to stick to the topic at hand and provide a solution.
We think your Instagram followers will be quite important in determining whether or not you appear on the list of suggested users. However, we must caution you against attempting to buy followers in an effort to increase your following.
You might get banned from Instagram if you use any kind of unfair tactics. Reaching out to followers organically through unique content and interaction is the most sincere way to approach this method.
Do you have your Facebook account linked to Instagram?
We all know how to connect and sync our Instagram accounts with our Facebook accounts, right? The dominant social media company owns Instagram, and of course, the two are closely interconnected if you don't already know about it.
If you connect Facebook and Instagram, you can not only boost your user engagement but also have better brand engagement. Furthermore, you may end up on the list of suggested users and truly have nothing to lose if you choose this route.
You will undoubtedly regularly show up in the Instagram suggestions of your Facebook friend list. You will also find your Facebook friends on your suggested list on Instagram.
Is your phone contact synced with Instagram?
We all desire to increase the reach of our current profile when we initially join Instagram, isn't that right? This platform gives you a boatload of opportunities and is expert in assisting you in connecting with people.
In this part, we will discuss one of them that will unquestionably assist you in becoming a suggested user.
You must know that the platform compiles a list of suggestions for you using the contacts on your phone. This is another option if you want to become a suggested user on the gram.
We must tell you that you should sync your phone contacts with Instagram in order to carry out this process. When you follow this method, the app will also propose you to other users who have you in their contact list through the suggestion list.
Is your account verified?
The benefits of becoming verified on social media are immense, and Instagram verification is no different. Let's face it; those tiny blue badges next to our names mean a lot to people, whether they accept it or not.
It serves as a symbol of your status as an important user of the platform. But we must tell you that only a few Instagrammers qualify for that tiny blue badge. But we agree that it has a significantly higher possibility of appearing on the suggested user's list than someone without verified profiles.
Wrapping up
Let us review what we learned today as we have come to the end of our blog. We discussed the process for becoming an Instagram suggested user.
We discovered that while there isn't a specific blueprint that can assist you in accomplishing this feat, there are some tactics that can help you. Therefore, we discussed developing original content, increasing the number of followers, connecting Facebook to Instagram, and even syncing your contacts on the Instagram app.
Lastly, we also discussed the advantages of having a verified account in this context. We hope you research these tricks and see whether they enable you to be an Instagram's suggested user.
Frequently Asked Questions
1. How should I connect my Facebook profile to Instagram?
Connecting your Facebook profile to Instagram is an easy feat. Let us help you out with the process if you don't know how to go on about the process.
Step 1: To begin, open Instagram from your smartphone.
Step 2: A profile icon is positioned at the bottom right corner. Tap on it to enter your profile page.
Step 3: A hamburger/three horizontal line icon must be present at the top right corner. Click on it and head to Settings from the menu.
Step 4: Navigate to the Accounts Center under the Meta category to go to the Accounts Centre page.
Step 5: Do you see the Add Facebook account option? Tap on it and follow the onscreen instructions to link the accounts.
Step 6: In the end, you must click the Yes, finish setup option.
You have the option to sync your profile picture too. But if you don't wish to do it, skip it and tap on Continue.
2. Will Instagram ban me if I post copied content there?
Yes, Instagram takes plagiarism seriously, and the platform may ban you if you are accused of it. But it doesn't outright block you since there are many rules when it comes to identifying the true owner of certain content.
So, you have options to remove the content while you still can and not wait for the situation to blow up. However, Instagram continues to view it as a behavior that violates their rules.