Instagram's popularity has exploded since its release, and the app is now a dominant force in the social media sector. The app includes a tonne of features that have kept its users as devoted as ever.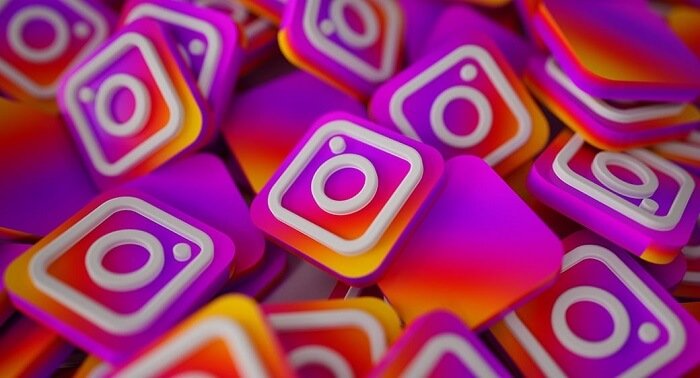 However, Instagram does have some restrictions on how much information it will share with the broader public. They act this way for a plethora of reasons, one of which is to defend an individual's right to privacy. So, using the platform is safe even if you register using your phone number or email address.
Instagram is a simple app to use, but occasionally we have queries about how to do something specific on the app. The topic at hand is how to discover the owner of an Instagram account.
Do you believe there are ways to know this information on the app? Let's look up the answer to these questions below.
Can you view who created an Instagram account?
Let's get to the point now. Even though Instagram doesn't directly tell you who established an account, it is still very easy to learn this information if you utilize certain tactics. Please feel free to check them out because we have detailed explanations of those techniques below.
You can trace the account's IP address
To start, we would attest to the fact that tracking the IP address is the best tool we have available to assist you. The internet IP address can provide a lot of details about the profile owner, including their location, social media accounts, and even images. We, therefore, hope you try this approach!
We know that many of you don't know how to find someone's IP address, but that's okay since we are here to help. Please know that some third-party tools allow you to record someone's IP.
We advise using Grabify because it is free to use and provides results right away. Let us go over the steps to use Grabify IP logger below.
Steps to use Grabify:
Step 1: Copy a link to some content that would be ideal clickbait for the user you are aiming for.
Step 2: Navigate to a web browser on your device and please enter Grabify and search for it.
Step 3: Scroll down and past the valid URL in the space provided for it and click on the Create URL button.
Step 4: Next, agree to the Terms of service and Privacy policy.
Step 5: Copy the new URL under the Link information tab.
Step 6: Open Instagram on your device and head to the DM section by tapping on the message icon at the top right.
Step 7: Find the target person's chat and start a brief conversation with them. Wait for them to open it after pasting the new URL into the chat during the conversation.
Step 8: Go to Grabify and look at the results tab. You will find out the IP address of the person.
You should check their Instagram profile
Sometimes it's easy to tell if an Instagram user is fraudulent or real by looking at their profile. You will at least quickly discover that an account is false if you have been using the app for a while. However, you should be aware of all the telltale indications to recognize a fake account if you are here for a short time.
First off, fake account owners either don't post a profile photo, or they do, but it's an obvious fake. They frequently have a difference between their followers and the following list. Frequently, they will have a large number of following and a small number of followers.
Reverse image search by Google
Google's user base may search for photographs using its image search feature. People have utilized this function for various purposes throughout the years, including looking for photographs similar to ones they already own.
However, we're advising you to utilize it to see the owner of an Instagram account. You might be wondering how Google Images can be useful in this situation. Well, let us explain it to you.
You'll see pictures of the target individual on Google Images if you enter their picture (perhaps their Instagram profile picture). So, you will be able to at least receive a hint if the pictures match. It's possible that it will provide a link to another social media site where the individual is active.
Steps to use Google Images:
Step 1: Open Chrome on your computer/laptop and enter Google Images.
Step 2: You will see the camera icon that reads: search by image. You should tap on it.
Step 3: You should upload the image of the target person and hit the search button to see the related results.
Cross-check on other social media platforms
The next step in finding the real owner of an Instagram account is to cross-check them on other social media platforms. Obviously, many of us in this room think it makes sense to use our names on social network profiles. We only try to make little modifications even if the username is already taken.
If we follow this line of reasoning, the owner of the Instagram account may also use the same name on other social media sites. Why don't you check this fact, then?
Simply type their name into well-known social media sites like Twitter and Facebook to see if they appear in the search results. You might get a link to their other profiles on various social media through a Google picture search. You might also find links to their social media pages on Instagram.
You should ask the account owner directly
Our final approach is to directly address the issue with the Instagram account owner. Simply ask them in their Instagram DMs if they are the real account owner.
Please engage them in a brief conversation before posing this extremely random question. Please know that they might or might not tell you the truth, but you should give it a try.
Wrapping up
How about we review the topics we covered now that this blog has come to an end? We discussed how to determine the owner of an Instagram account. We reached the conclusion that it was a reasonable task and provided you with various methods to try.
You may look up someone's Instagram profile after tracking their IP address. You can then run a reverse picture search and cross-reference it with other social networking sites. Finally, we talked about approaching the person directly.
We sincerely hope that these few techniques yield results. Please provide your feedback in the section below if the strategy was successful for you.
Frequently Asked Questions
1. Is using Google image search to look up the owner of a real Instagram account reliable?
No, using Google picture search to identify the real person behind an Instagram account is not a 100% reliable strategy. So, you should use all the methods we have suggested above to reach a conclusion.
2. Are there any Google image search alternatives?
Yes, there are numerous alternatives for reverse image lookups on the market. Try using premium services like Social Catfish and TinEye, which offer image lookup capabilities. These tools are dependable and secure to use.
Also Read: Check Total View Count of Songs on Spotify