Instagram is an application that has completely taken users by surprise with its incredible functionalities. The app first appeared in 2010 and gradually gained popularity among social media users.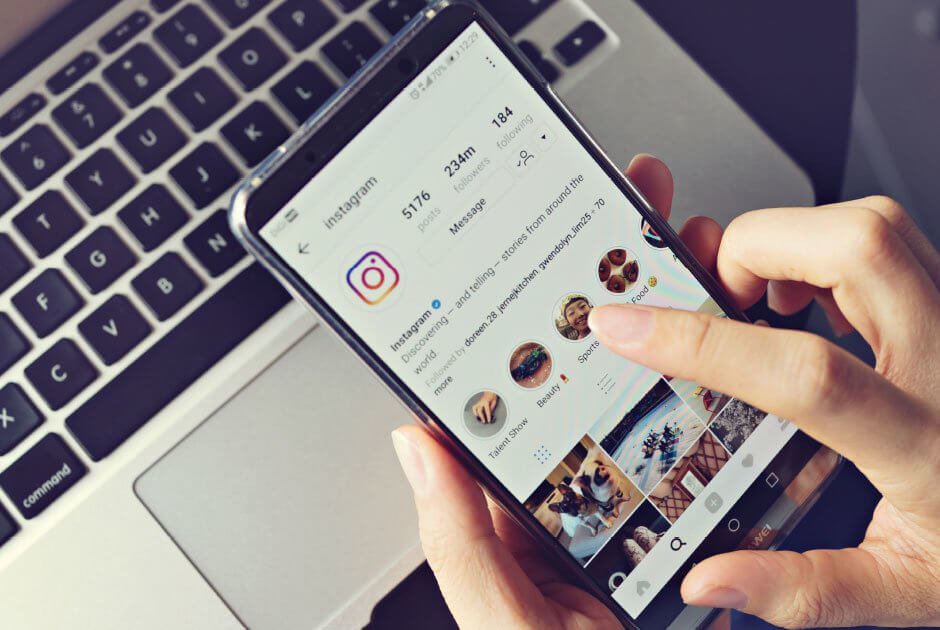 The app has mastered the art of keeping users engaged. You can find amazing features from the double-tap hearts reactions to following accounts of your choice. The app hosts both regular users who are just here to exist and enjoy the app's features and business-minded people who advertise their businesses.
The app has steadily grown to become one of the major players when it comes to giving its customers the best of both worlds. People now frequently shop and collaborate with other artists and influencers to create entertaining and authentic content for their audiences.
In any case, if you're using the app to have fun, Instagram will do all in its power to make your stay wonderful. We'll talk about how to find someone's phone number on Instagram in this blog.
We might require someone's phone number from Instagram for a variety of reasons. Therefore, we'll check the blog to get the answers right away.
Can you find someone's phone number on Instagram?
According to Instagram's privacy guidelines, both your phone number and email address are specified as private on the platform. Therefore, it stands to reason that the app won't give out your contact information to anyone merely because you did so to sign up for an Instagram account.
Additionally, a lot of individuals mistakenly believe that phone numbers are disclosed when Instagram accounts are public, which is also untrue. The regulation is applicable to both public and private accounts when they state they do not reveal the phone number.
Instagram's stance makes it abundantly obvious that the app will not be of any use if you think you can immediately find someone's phone number on it. We can always make a brief detour and look for someone's phone number on this platform.
What are you still holding out for? Let us examine a few different ways to do it in the sections that follow.
Check their Instagram bio
We're clear that Instagram will never give you access to someone's phone number. However, we'll show you how to quickly look for someone's phone number directly on Instagram.
We understand your confusion at this point, so allow us to explain. Everyone is aware that you have a bio section whether you use a personal Instagram account (public or private) or a business account, right?
Users enjoy adding a little bit of information about themselves or their brands, whether using a personal or business account. Many people also include their phone numbers in their profiles so that people can contact them. We suggest looking through their bio first because you never know that you might get lucky.
Steps to check Instagram bio:
Step 1: Please launch the Instagram app on your device.
Step 2: The magnifying glass icon is at the bottom of the page. Go ahead and tap on it.
Step 3: Enter the username of the person whose phone number you wish to find out and search for them.
Step 4: You will be directed to their Instagram profile page. Look at the area below their profile picture.
You can see the person's phone number here if they have mentioned it.
Please note that you will find a Contact option next to the message option in the person's profile if it is a business account. You should tap on the contact and choose a call.
You can request a phone number via Direct messages, or they might have their contact number added. So, just click on the contact number if you want to call them if it is added.
Ask them directly
We know that the preceding technique is the simplest approach to obtaining someone's phone number via Instagram, but sadly, it is not universally effective. So, if your luck runs out, it could be time to approach the person personally.
Well, we think this strategy is straightforward to use. If they are a close friend, all you have to do is message them and ask for their phone number.
However, we are also aware that randomly sliding into someone's DM is not the way if you don't know them well. You can be patient and polite while stating why you need their phone numbers.
So, they might give you their phone number if you seem sincere to them. You should move on to the next strategy we have in store for you, though, if being in this directory isn't your cup of tea.
Check their other social profiles
This is yet another method that you can try out if you still haven't received the phone number of a target person. Do you know how people add website links to their bios or even add links to their other social media profiles?
Well, you need to get access to these links. You can find it in the person's bio, posts, comments, and stories.
So, follow the link and see if they have added their contact information to that social media profile or not. People also add their contact numbers on the website About us or contact page. People also add their contact details on professional sites like LinkedIn. So, you might get lucky if you can access them.
Wrapping up
Since this blog post has come to a close, let's talk about what we've learned today. Our debate today was about how to obtain a person's phone number through Instagram. We discovered that the app does not actually allow for this, so we turned to other methods of doing it.
We discussed looking up the person's phone number in their bio. Then we spoke about directly asking them, and finally, we talked about looking through their other social media sites.
We sincerely hope that these strategies become successful. Please share your thoughts about the blog in the comments section. We also hope you will forward this blog to anyone else who requires these answers.
Frequently Asked Questions
1. Can you find someone's phone number on Instagram using third-party tools?
Utilizing third-party technologies on social media sites like Instagram is not particularly safe. Additionally, Instagram doesn't disclose this kind of user-sensitive information.
Instagram may suspend your account if it notices that you are using a third-party app. So, it is better to avoid using such programs.
2. Is adding a phone number required on Instagram?
No, adding your phone number to Instagram is not at all required. You can exclude it and merely include your email address if you want.