LinkedIn is a must-have platform for all professionals and also creators these days. You can network with people, find job opportunities, and grow your career on the platform. But one of the most frustrating aspects of using LinkedIn is not knowing whether your messages are being read or ignored.
Have you ever found yourself staring at the "sent" message, wondering if it's gone into a black hole? Well, I Have been there, and I'm sure most of you are too. Luckily, LinkedIn has a feature that can help you know if your message has been read or not.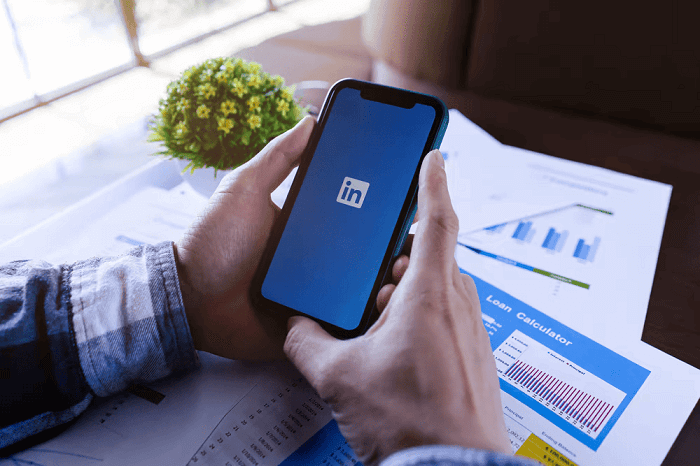 In this blog post, we'll dive into the different ways you can check whether your message has been read on LinkedIn, as well as some tips to increase your chances of getting a response.
Whether you're reaching out to potential employers or networking with fellow professionals, this information can make a significant difference in your communication strategy on LinkedIn.
So, let's get into it, shall we?
All About Read Receipts On LinkedIn
Read receipts are a feature in LinkedIn that allows you to see if the recipient has read your message. This feature is available to all users of LinkedIn and can be incredibly useful when you need to know if your message has been seen. Read receipts are only available for messages sent between two people and not for group messages or company pages.
How Do Read Receipts Work on LinkedIn?
When you send a message to someone on LinkedIn, you will receive a notification when that person has read your message. The notification will appear in the messaging thread, showing you the exact time the message was read. You will not receive a notification if the recipient has not yet read your message.
It's important to note that read receipts are not always 100% accurate. Sometimes, LinkedIn may show that a message has been read when it hasn't, or vice versa. This can happen for various reasons, such as network connectivity issues or the recipient opening the message without actually reading it. However, read receipts are generally a reliable way to know if your message has been seen.
How to Turn On/Off Read Receipts on LinkedIn?
If you want to turn on or off read receipts on LinkedIn, you can do so in your settings. Here's how to do it:
On Desktop
Step 1: Go to your LinkedIn profile and click on the "Me" drop-down menu. (It will have your display picture above it)
Step 2: Click on the "setting and privacy" option in the drop-down menu.
Step 3: You will see various options on the left-hand side of the screen. Click on the "Data privacy" option.
Step 4: Next, scroll down to the third fold, "Messaging Experience." In that section, click on "Read receipts and typing indicators."
Step 5: This is the final step. You will see a toggle button that will allow you to turn on/off the Read Receipt option.
On Mobile Phone (App)
Similar to a laptop, you can also check read receipts via your phone.
If you use a mobile device, follow this guide to complete the task.
Step 1: On your screen, click the profile icon in the upper left corner.
Step 2: Choose "Settings" from the menu.
Step 3: You'll see a page with settings.
Step 4: You can select what to do from a dropdown menu that will appear.
Step 5: Scroll to the bottom of the conversation tab after tapping it.
Step 6: Click on the icons that display typing and read receipts.
Step 7: Depending on what you want to choose, turn them on or off.
How To Craft Good LinkedIn Messages!
When it comes to messaging on LinkedIn, there are a few essential rules to keep in mind to make a good impression.
First and foremost, keep it short and sweet. People avoid reading long messages. So, get straight to the point, professionally introduce yourself, and explain why you're reaching out.
It's also important to be clear about your purpose. Are you looking to connect with someone, seeking advice or a referral, or pitching your services? Whatever your reason for messaging someone, make sure it's specific and concise. Avoid vague messages that don't provide any context, as they can come across as spam.
Customization is key. Avoid using generic messages when reaching out to someone on LinkedIn. Take the time to research the person and find something you have in common, like a mutual connection, shared interest, or common experience. This will help you connect personally and show that you're genuinely interested in connecting with them.
Before hitting send, proofread your message. Nothing turns off a potential connection more than a poorly written message. Check for spelling and grammar errors and ensure your message is clear and easy to read. A well-crafted message shows that you value the recipient's time and have put thought into your communication.
Finally, don't be discouraged if you don't receive a response to your initial message. Sometimes people are busy or may have missed your message. Follow up after a few days with a polite reminder. This will show that you're genuinely interested in connecting and aren't just spamming people.
Final Verdict
With LinkedIn booming with professionals, it isn't surprising to see people taking advantage of the LinkedIn messaging feature.
You can directly connect to people by sending them a message. However, LinkedIn doesn't give you a direct option to know if someone has read your message.
Because of a a lack of understanding of read receipts on LinkedIn, it can be challenging to determine if the other person acknowledged your message.
Fortunately, you no longer have to worry about that! Crafting effective messages on LinkedIn is essential for building your professional network and advancing your career.
By keeping your messages concise, clear, and customized, proofreading them, and following up, you can improve your chances of getting noticed and receiving a response.
With that, we hope this article was helpful to understand LinkedIn read receipts.
Frequently Asked Questions
1. How can I tell if someone has read my message on LinkedIn?
You'll see a small eye icon next to your message, indicating that the person has viewed it. This is LinkedIn's read receipt feature. You can enable it from your LinkedIn settings. We have mentioned a detailed step-by-step guide for the same in the post above
2. What happens when someone reads my message on LinkedIn?
You'll receive a notification letting you know that the person has read your message. However, just because someone has read your message doesn't mean they'll respond to it.
3. Is there any way to know if someone has intentionally ignored my message on LinkedIn?
Unfortunately, there is no way to know if someone has intentionally ignored your message. Instead of worrying about this, focus on crafting clear, concise messages that will engage your recipients and increase your chances of receiving a response. We have mentioned the guide to drafting proper LinkedIn messages in the post above.
Also Read:
How to Get Notification When Someone is Online on Whatsapp
How to Know if Someone Read Your Email on Gmail and Outlook
How to Recover Deleted LinkedIn Account
How to See Who I am Following on LinkedIn