If you're on LinkedIn, you know how connections add value to your professional circle. LinkedIn connections are essential for growing professional networks and cultivating fruitful collaborations.
They help you build a reputation, get access to opportunities, and maintain connections within your field. Thus, it is vital to frequently access and maybe eliminate toxic, inactive, or "dead" contacts in order to maintain a healthy LinkedIn network, don't you agree?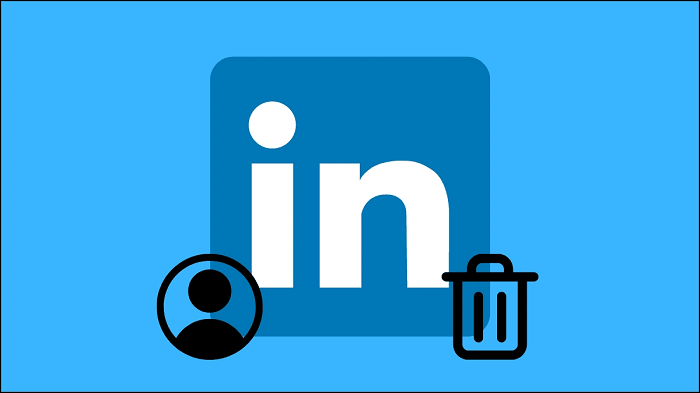 Contacts who take the initiative and become involved by exchanging ideas, providing recommendations, or even collaborating on initiatives might hasten your professional advancement. By removing inactive and toxic connections, such as those that behave badly or inappropriately, you may be able to make a networking environment safer and more productive.
Relationships that are bad for you might damage your reputation and make networking more challenging, and the same is the case with LinkedIn connections online. By getting rid of them, you can maintain your professional image and network with new people.
A dead or inactive connection can affect your network's health or professional goals. These contacts may have ceased updating their accounts with content or stopped interacting with it, becoming inactive.
You may declutter your network and ensure that more people notice your interactions and updates by getting rid of them. It allows you to focus on connections that actively post, provide insightful knowledge, and advance your professional objectives.
You can make a place for new connections that support your current professional goals. This helps you expand your network of business connections with individuals who share your interests, abilities, and industry niche.
You can easily grow professionally and widen your network within your industry by offering new viewpoints to the thought leaders.
It's important to keep in mind that severing connections should be done properly and with respect. You can choose to remove a person from the connection, or you may send a courteous letter explaining your decision. The goal is to maintain productive business relationships while ensuring that your network is strong and supports your goals.
However, do you know the steps to remove connections on the platform? If not, we're here to help!
Can you remove a connection on LinkedIn?
Can you remove a connection on LinkedIn- The answer is a resounding yes.
You can easily remove a connection on LinkedIn. By cutting ties with a connection, you can block someone from your network.
You can do this if you no longer want to be linked to someone or if the connection is no longer required for or beneficial to your professional goals.
It's vital to bear in mind that when a connection is terminated, the other party will not be alerted or given any indication. Please try to consider how severing a relationship can impact your network and professional connections before making the decision.
How to remove connections on LinkedIn – A step-by-step guide
You can break your connection with another user by simply following the simple steps for removing connections on LinkedIn. Obviously, it helps organize your network, keep a more narrow circle, or take control of your business ties by initiating this step. In order to provide you control over your network, LinkedIn offers the opportunity to delete connections.
But we urge you to thoroughly assess the connection and the possible effects on your professional network before deciding to cut ties with someone. There are many different reasons to cut off a connection, so weigh down your options and think about the best one.
Disconnecting a connection on LinkedIn is private, and the other person will not be notified. They won't longer be able to see your changes or activities, and the opposite is equally true. It is important to consider any potential implications of the removal, such as losing that person's recommendations or endorsements.
You can adhere to LinkedIn's instructions to delete a connection. The best course of action is to adopt a systematic approach, making sure it aligns with your networking strategy and maintaining strong professional relationships. If you're sure of removing a connection for good, we hope you follow the steps below for a smooth process.
Steps to remove a connection on LinkedIn (via user's profile)
Step 1: Open LinkedIn on your mobile.
Step 2: Tap on the search bar, enter the name of the person in question, and run the search.
Step 3: Press on their name to enter their profile.
Step 4: Do you see the three-dot icon (ellipses) next to the Message option? Please tap on it.
Step 5: There must be a remove connection option. Please click on it and confirm.
Steps to remove a connection on LinkedIn (via My Network tab)
Step 1: On LinkedIn, you must hit the My Network tab from the bottom taskbar.
Step 2: Select the Manage My Network option.
Step 3: A Connections tab must be at the top of the page. Please go ahead and tap it.
Step 4: Do you see the three-dot icon next to the person's name? Click on it to proceed.
Step 5: A Remove Connection option pops up on the screen. Click on it and confirm to remove the connection on the LinkedIn app.
There you have the steps to remove a connection on LinkedIn successfully.
Frequently asked questions (FAQs)
1. Give some reasons to remove a connection on LinkedIn.
There can be several reasons to remove a connection on LinkedIn. But we will let you know about the most common ones below, so make sure to check them out.
Changes in interests and goals
Your interests and aspirations for your career may change over time, and it's reality. If you switch your career from content writing to engineering or law, then content writers may not be the people you want to see often on your feed, right?
If a connection is no longer necessary for your current career path or industry focus, you might want to consider ending it. We all are already aware that deeper connections and more relevant conversations are made possible by aligning your network with your professional objectives.
Inactivity
LinkedIn is a site for business networking and communication. If a connection is hardly active, never engages with your content, or rarely updates its own profile, it might not be helpful or valuable. Well, we all consider removing these accounts, and in fact, LinkedIn has started cleaning such profiles from people's followers list recently.
Immoral behavior
Your network on LinkedIn is a part of your professional brand. If a connection's behavior, post, or relationships conflict with your moral standards or reputation in the community, you might want to remove them for good. You can assure a strong and cohesive online presence by keeping a network of professionals with similar interests.
It may be necessary to unfollow a connection if they behaved inappropriately, bombarded your inbox, or caused you suffering for your well-being and professional boundaries.
It's important to remember that breaking a connection is a personal decision, and you should carefully consider how it can impact your professional connections.
2. How to remove pending LinkedIn invitations to connect?
Removing connections on LinkedIn is a breeze, and the steps guide is easy to follow. If you are unfamiliar with the steps, please use the guide below to understand more.
Steps to remove pending LinkedIn invitation to connect:
Step 1: Launch LinkedIn and tap on the My Network tab.
Step 2: Under Manage my network, you see the Invitations option. Please click on it.
Step 3: Tap on the X icon next to the person's name whose request you want to cancel.
You'll find an Invitation ignored message with an I don't know username stating you have removed the connection request.
And that's a wrap
That's it, folks; we have come to the end of our discussion. We have discussed removing connections on LinkedIn.
You should consider your unique situation and professional objectives before removing a connection from LinkedIn. It's important to regularly evaluate your network to make sure it stays true to your goals.
Do you have more questions? Please feel free to ask them. Also, don't forget to bookmark our website.
Also Read:
How To Find Connections on LinkedIn?
How to Find Someone on Snapchat by Phone Number
How to Recover Data from Dead Phone 2023
Why Can't I See "Last Active" on Facebook Messenger