Are you wondering how to know if someone saved your number on whatsapp then this blog if for you.
WhatsApp being one of the most popular conversation apps, the platform caters to the needs of millions of people throughout the world. More and more people have opted for WhatsApp as their primary communication platform. Additionally, even businesses are shifting to WhatsApp to communicate with their teammates.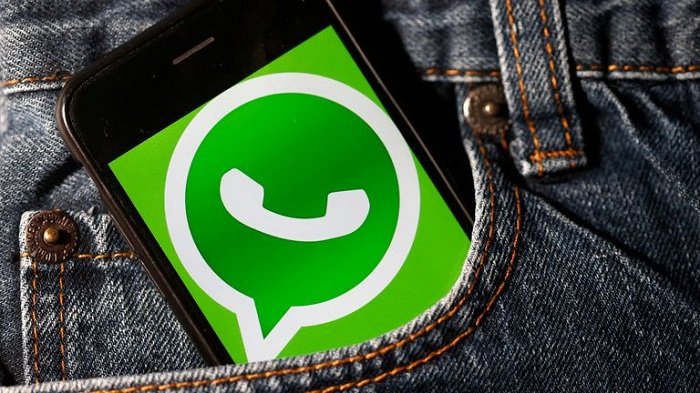 WhatsApp offers some robust features such as sending messages, video and audio calls, sending GIFs, stickers, status, disappearing pictures, and more! Moreover, WhatsApp also focuses highly on user privacy. It ensured users a safe experience on the platform without facing any trouble.
Since privacy is WhatsApp's main concern, it allows users to set their privacy settings manually. For example, if you want to keep your account a safe space with people you know, you can change the settings to only your contacts. By doing so, only people in your contact list can see your display picture, status, about, and more.
Therefore, WhatsApp gives complete control to the user to protect their privacy. However, when you use WhatsApp, you may be wondering how to know if anyone saved your number? You may have a conversation with them, but Is there a way where you can actually see if anyone saved your number?
We have spent days finding the right methods to put your struggle at ease. In this article, you will get to know all the methods to see whether a person saved your number or not. So, without further ado, let us get into the details below!
Methods to Check If a Person Saved Your Number on WhatsApp
There is no feature in WhatsApp that tells you if a user has saved your contact or not. But it does not mean that the task is impossible.
The present WhatsApp not only allows you to send messages to your contacts but also tells you who saved your number in their contact list. Using some simple tricks, you can easily find out if the person has saved your number or not. Here's how you can do it.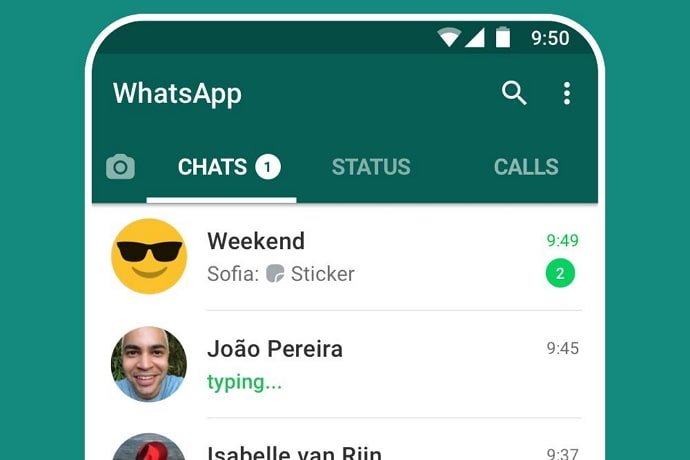 Using Broadcast Feature
Let's understand this by an example:
"A few days back, I attended a Social Media Marketing seminar in Delhi. I met Jahnvi and exchanged our contact numbers by missed call. She said she got my number. I saved her number but did not see Jahnvi doing the same. Now I need to know whether she saved my number in her contact list or not."
You can find out by this simple trick.
Step 1: Firstly, save Jahnvi's contact from determining if they saved yours or not.
Step 2: Then, open your Whatsapp and click on the three-dot option located on the top.
Step 3: Here, you can see the list of options; click on New Broadcast.
Step 4: Select Jahnvi's number with one more friend to create a new broadcast list.
Step 5: If Jahnvi does not use Whatsapp, you can not add her to the broadcast list.
Step 6: After making the broadcast list, send a message in it.
Step 7: If Jahnvi saved your number, she would receive the broadcast message.
Step 8: Long press the text you sent and click on the info; you will see two sections named Read by and Delivered by.
Step 9: You can see her name in the Read By or Delivered By section if she saved your number. Otherwise, it will not show up in this section.
Display Picture
It is one of the most common ways by which you can determine if any person saved your number or not. Here's how you can check their profile picture.
Step 1: Open Whatsapp on your phone, and click on the bottom right corner option with the message icon.
Step 2: Search for the user you want to find if they saved their number or not.
Step 3: After you find out their contact, click on it.
Step 4: You do not have to text them. You can click on their profile picture and see if there is a default or any other image uploaded.
Step 5: If their profile picture is the default, it mostly means they have not saved your number. If they have a different profile picture, then they might have saved your profile picture.
Note: The profile picture trick does not work if the other user has changed their privacy settings. In other words, if the other user keeps their privacy settings as everyone can view their profile picture, you can view their profile picture even if they do not save your number.
Upload a Status
This trick will not disappoint you even if they change their privacy settings on display pictures. It is the most common and easy way to find out if the other user has saved your number or not.
Step 1: Save their contact number on your phone.
Step 2: Open Whatsapp and upload any status. You can even change the story's privacy and set them to the desired user you want to view.
Step 3: After uploading the status, if they view it, then it is for sure they have saved your contact.
Wrapping up
WhatsApp is undoubtedly a popular social media platform that keeps gaining users daily. With excellent features that make communication easier, WhatsApp beats as a leading social media platform.
Since it provides multiple features to protect user privacy, you may never be able to understand if a person saved your number directly unless you check it yourself from their phone. However, with some insightful tips and tricks, you can check whether anyone saved your number or not.
So, what are you waiting for? Go ahead and try out the methods mentioned above to see if it works for you.
We hope our article was helpful in finding out how to know if anyone saved your number. So, over to you. Which method are you following? Let us know in the comment section below!
Frequently Asked Questions
1. How will I know if someone saved my number on WhatsApp?
The easy way to check if a person saved your number on WhatsApp is by looking at their profile picture. If you are still confused, you can try uploading your status and check whether they have seen your status or not.
2. How to find out if someone deleted your contact?
You can find out if someone deleted your contact number by looking at their profile picture, their online status, or if they viewed your status.
3. Can I use a third-party application to see if someone saved my number on WhatsApp?
Unfortunately, no third-party applications or websites will help you see if a person saved your number. It may be fake if you see any application claiming to provide you with the insider feature. Additionally, they will pose a threat to your data. Therefore, we do not recommend going for any third-party application.