Snapchat is one of the most go-to social media platforms, especially for millennials and Gen Z. Ever since its launch, Snapchat has quickly risen to fame due to its unique features and ease of use. The popular social media platform was the first-ever application that introduced the 'stories' feature to the world.
Snapchat allows you to text your friends, exchange 'snaps' to keep your friends updated with your life, upload and view stories, use tons of cool filters, and more! Ever since its release, the application has rolled out plenty of features to keep users entertained.
If you have been using Snapchat for a while, you may be aware that Snapchat keeps track of your interaction with your friends and adds people to your 'best friend' list. Different emojis next to your friend basically depict your relationship with the friend on Snapchat.
So, you must be curious, can you see someone's best friends on Snapchat? Well, there may be various reasons why you want to see someone's best friend list. Let's say you are curious to know who your crush is exchanging snaps with. Of course, you do not want to look like a creepy stalker by lurking on their phone. So, is there a way to find out?
In this article, we will take a look at how to see someone's best friends on Snapchat in various easy methods! With that, let's get into the details!
Can You Check Someone's Best Friend on Snapchat in 2022?
Previously, Snapchat released a feature that allowed you to view who is someone's best friends on Snapchat. Soon after its release, the feature received a lot of criticism over users' privacy concerns. Of course, it was invading user privacy. Imagine you are talking to someone secretly, and boom! Now, your entire friend list on Snapchat can see who you are talking to most of the time.
It definitely is weird to see other people seeing who you are talking to frequently. On a funny note, this feature also ruined a lot of friendships and relationships, such as people finding out their crush is speaking to someone else or their partner cheating on them.
Therefore, due to privacy concerns, Snapchat disabled the feature. Although the CEO of Snapchat said that after the privacy concerns are resolved, the feature would make a comeback. But, we think if the feature ever came back, you would possibly get an option to hide it to protect your privacy.
So, to be precise, there is no direct method to check someone's best friends on Snapchat unless you directly ask them or see them from their phone! (obviously, we do not recommend this).
How to Check Your Best Friends on Snapchat?
Although you can no longer check someone else's best friends on Snapchat, you can check your best friends with an easy method. Using this method, you can also see someone else's best friends from their phone.
Step 1: Open the Snapchat application on your phone.
Step 2: Click on your Bitmoji in the top-left corner.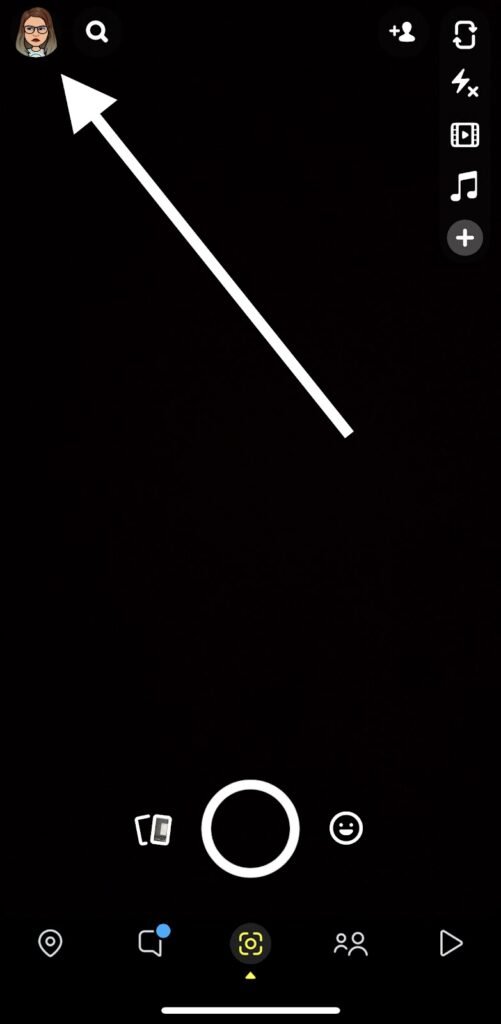 Step 3: Scroll down to the Friends section and tap on 'My Friends.'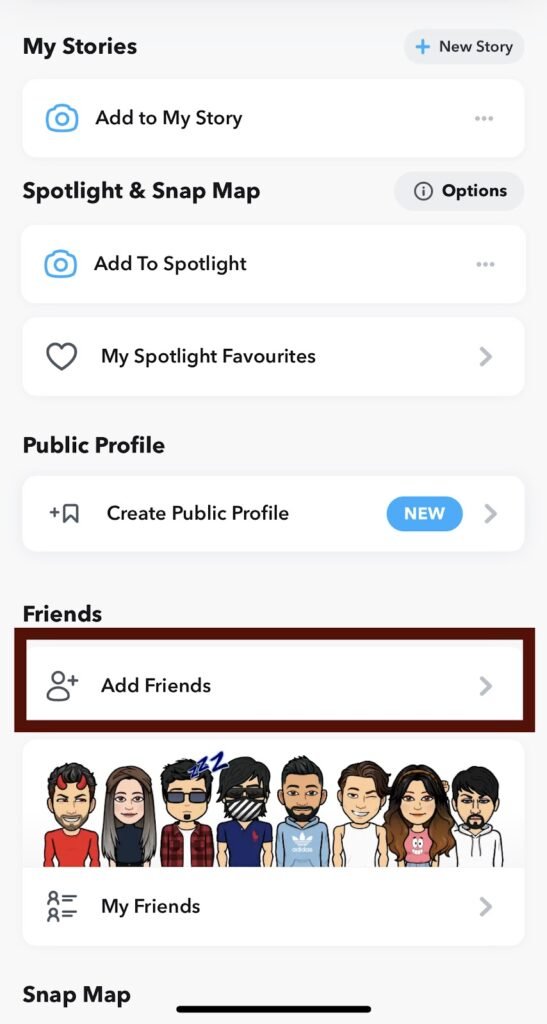 That's all! You can now see who are your best friends above.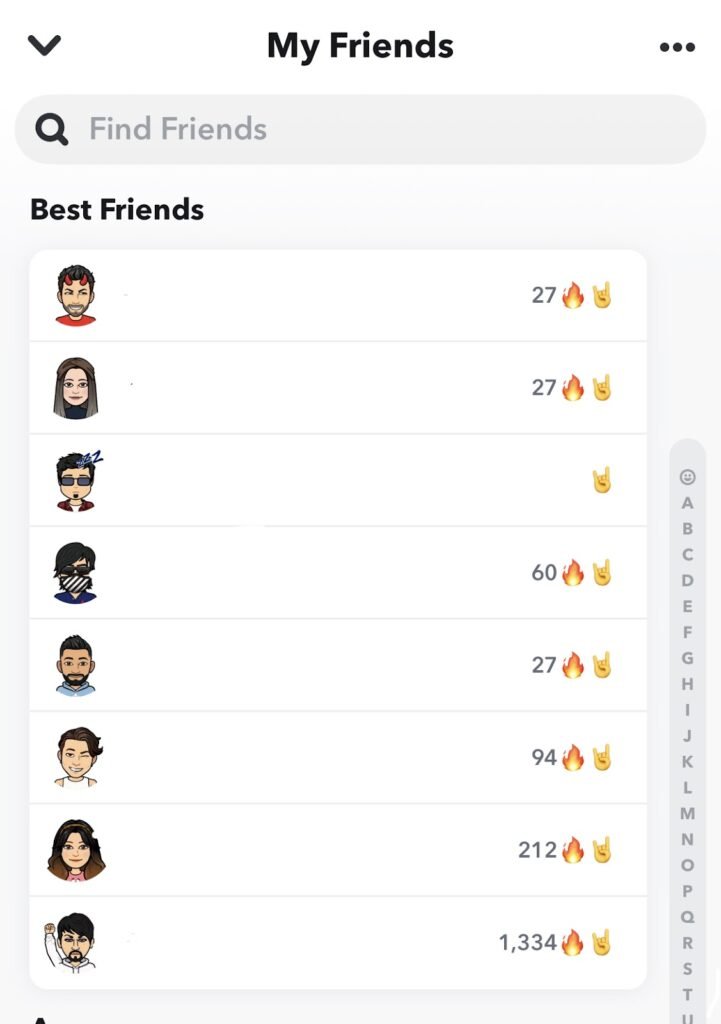 Note that often it is not necessary that someone's best friends are the people they often speak to. Snapchat determines best friends by tracking your interaction. If someone does not use Snapchat often and they get a reply from someone on their story, there is a possibility that Snapchat will take that rare interaction and display them on your best friends list.
How to Delete Someone From Your Best Friends List?
There are various reasons why you may want to delete someone from your best friends list. Let's assume you are going to meet your girlfriend, and you do not want her to see you are speaking to someone she told you not to. You may want to remove them from your best friends list in this situation.
Unfortunately, you cannot end your Snapchat friendship with someone right away. There is no method to remove someone from your best friends list. However, many people tried to block someone and unblock them again to remove someone from their best friends list.
This method worked previously, but sadly, you can no longer work around the same feature. You will have to stop interacting with the person to remove them from your best friends list.
Can Third-Party Applications Help You View Someone's Best Friends on Snapchat?
Hundreds of websites on the internet excite you to click on their website or download their application to provide you with additional features of Snapchat. When you Google the same or do your research, you will come across multiple sites that promise to provide you with some sneaky features.
When you will click on these links or download these applications, you will know that these apps or websites do not work. Instead, these are scams. Moreover, these third-party applications and websites pose a severe threat to your data's security.
Furthermore, using third-party applications is against Snapchat's privacy policies. Suppose Snapchat tracks that you are using third-party applications or websites to access various features. In that case, your account can be banned permanently, meaning you will no longer be able to access your account and potentially lose all your data.
Therefore, we do not recommend using any third-party applications as they can threaten your security and waste your time.
Wrapping up
Undoubtedly, Snapchat has become one of the most widely used social media platforms among the younger generation. Earlier the app only allowed you to send snaps and upload a story. Soon after, the app released various new features such as 'memories' to save your photos, 'my eyes' to keep your private photos secure, a music feature to add to your snaps and stories, and more.
Additionally, Snapchat allows you to view someone's best friends. You could quickly go on their profile and check who their best friends are or who they are talking to. However, the feature was soon discontinued due to privacy issues and criticisms from users.
So, if you were wondering if you could do the same in 2022, then you would be disappointed to know that you can no longer do that. All you can do is wait until Snapchat rolls out the feature again in a while.
We hope this article helped you understand if you can see someone's best friends on Snapchat in 2022. Over to you. What are your thoughts on this feature? Let us know in the comments section below!
Frequently Asked Questions
1. Will I be on their list if someone else is on my best friend list too?
Yes. Snapchat best friends are mutual. So, if you have someone on your best friends list, they will have you on their best friends list too!
2. Can you see who are someone's best friends on Snapchat in 2022?
Unfortunately, you cannot view anyone's best friends on Snapchat anymore. The feature has been discontinued for a long while.
3. Can I see who someone is frequently talking to on Snapchat?
No. You cannot track someone else's activity on Snapchat. You cannot view who someone is talking to frequently unless you check it directly from their account or phone.