One of the widely used platforms for communication is WhatsApp. The platform provides excellent features, including allowing users to send messages, files, videos, pictures, GIFs, stickers, make audio and video calls, and more! According to the research, more and more business organizations have switched to WhatsApp for official communication.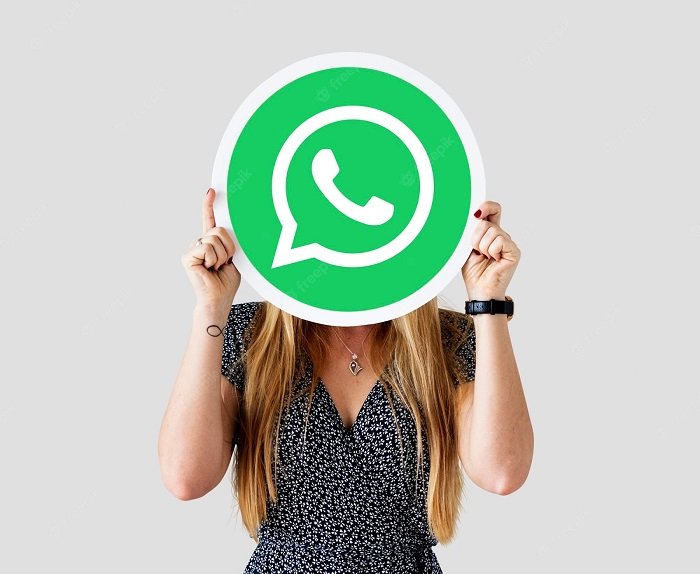 Another reason behind its popularity is that the platform provides an extremely beginner-friendly user interface. People of all age groups can easily use the platform without being tech-savvy or experts in the field. Furthermore, WhatsApp keeps adding new features to the platform to make it more convenient for everyone.
One of the recent features that it introduced was its in-built payment system. Now, you can make payments through the app directly by connecting your bank account or UPI. As mentioned that WhatsApp keeps adding new features, and the new version of WhatsApp offers more flexibility to users.
Since you are here, you may be already using WhatsApp. There are chances that you may be using the platform for years now. Randomly while talking to someone you may have wondered whether you can count the number of messages in WhatsApp chat?
The curiosity can be real to know how much you have spoken to someone by finding options to count the number of messages in the chat. If you are thinking about the same and are here to find the method to count messages in your WhatsApp chat, we have got you covered!
In this article, we have mentioned a reliable method from our tech experts that will easily allow you to count the number of messages. So, with that, let us get into the details below!
Method to Count Number of Messages in Your WhatsApp Chat
Well, we all know that it is not possible to view or count the number of messages on WhatsApp. It is because WhatsApp no longer supports or shows the number of messages. However, in previous versions of WhatsApp, we can see the number of texts we have exchanged with someone. Unfortunately, in the newer version of WhatsApp, you can not view such messages. But it does not mean that you cannot trace a single piece of data.
Instead of showing the number of texts, WhatsApp keeps the storage information of each chat that occupies your smartphone. By looking at those, you can determine the exact number of messages exchanged. It will also give you an idea of how much interaction you do with specific people on the platform.
There's another way by which you can retrieve the information of texts with a person on WhatsApp. Here's how you can do it.
Step 1: Back up your data in Whatsapp servers or google drive.
Step 2: Uninstall the current version of Whatsapp installed on your phone.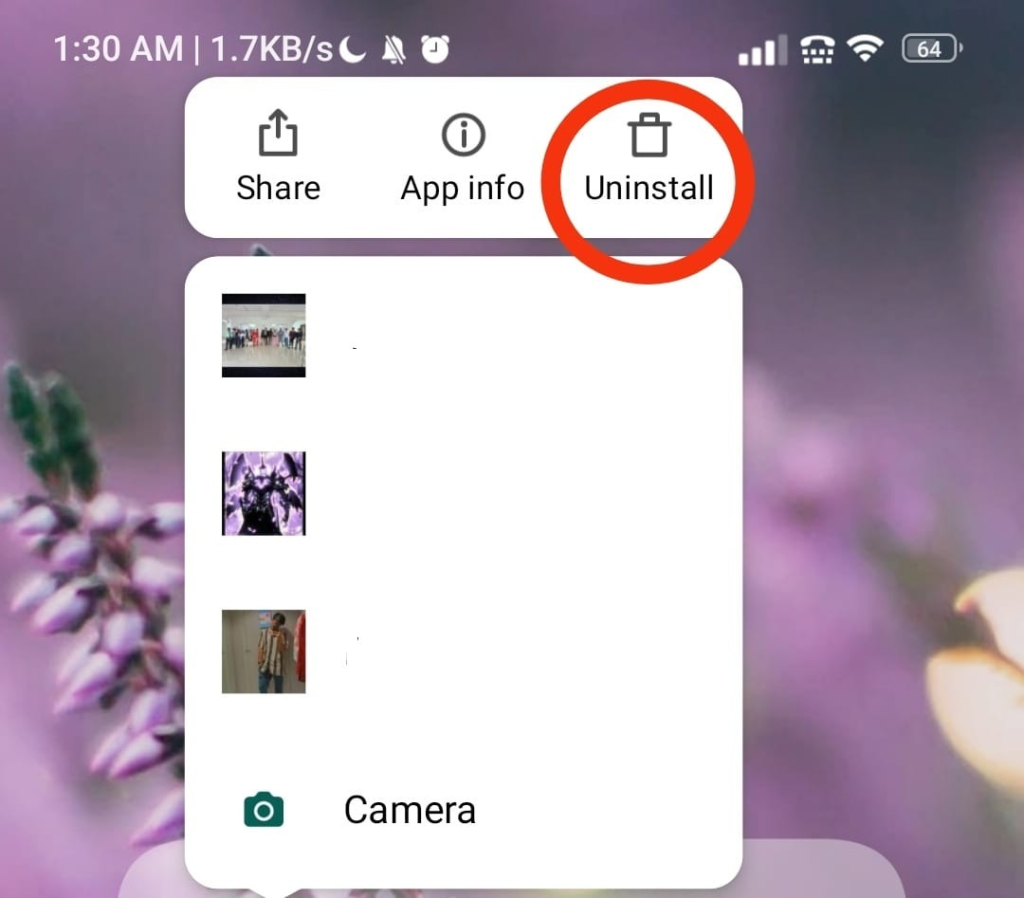 Step 3: After uninstalling the latest version, open chrome on your phone.
Step 4: Search for older versions of Whatsapp before 2.11.480. You can easily find the application installer available on various websites.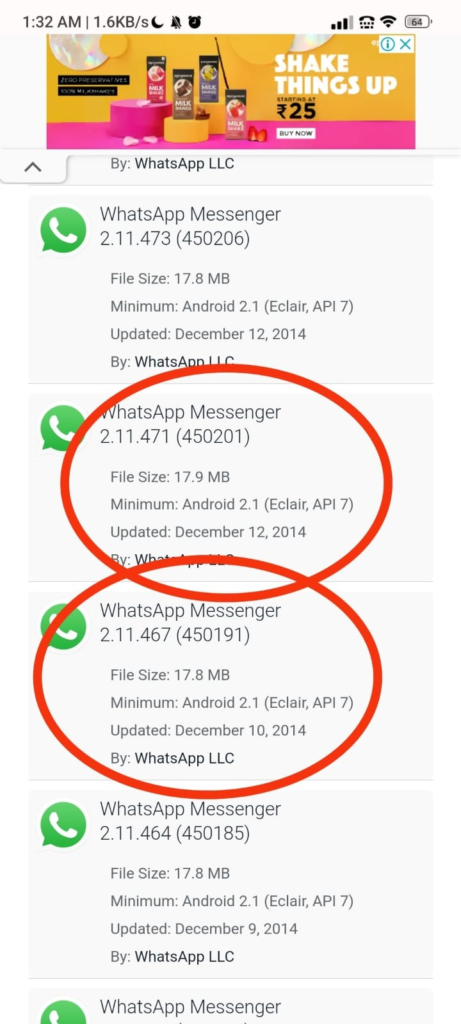 Step 5: You can see the download option. The download options vary from website to website. If you can not spot any download option, refresh the page or try another website.
Step 6: The file will be downloaded to your phone. All you need to do is install it. Install the application on your phone.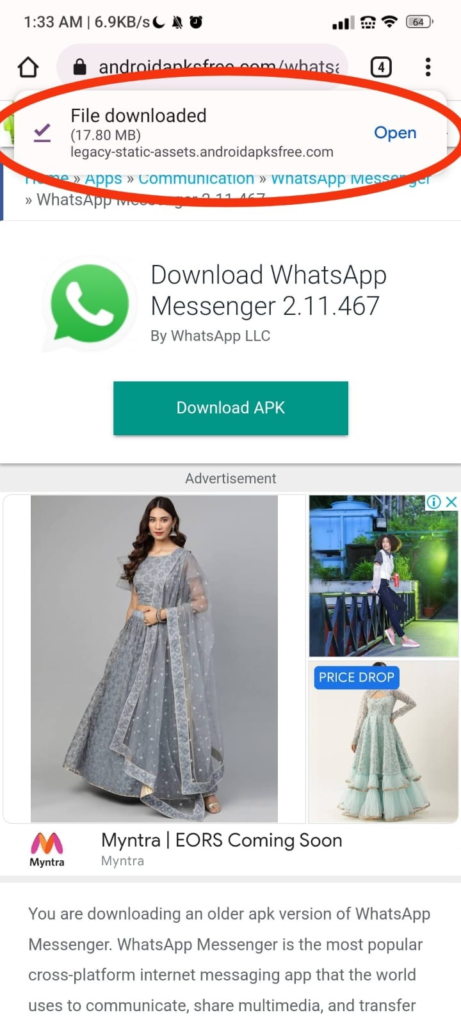 Step 7: Once you install the application on your phone, you have to login into your account using your phone number.
Step 8: Once you log in, the interface may seem pretty different from the current version we use. There can also be several bugs.
Step 9: Now you have opened your Whatsapp, you can see the three dots icon on the top right corner of the screen. Click on it.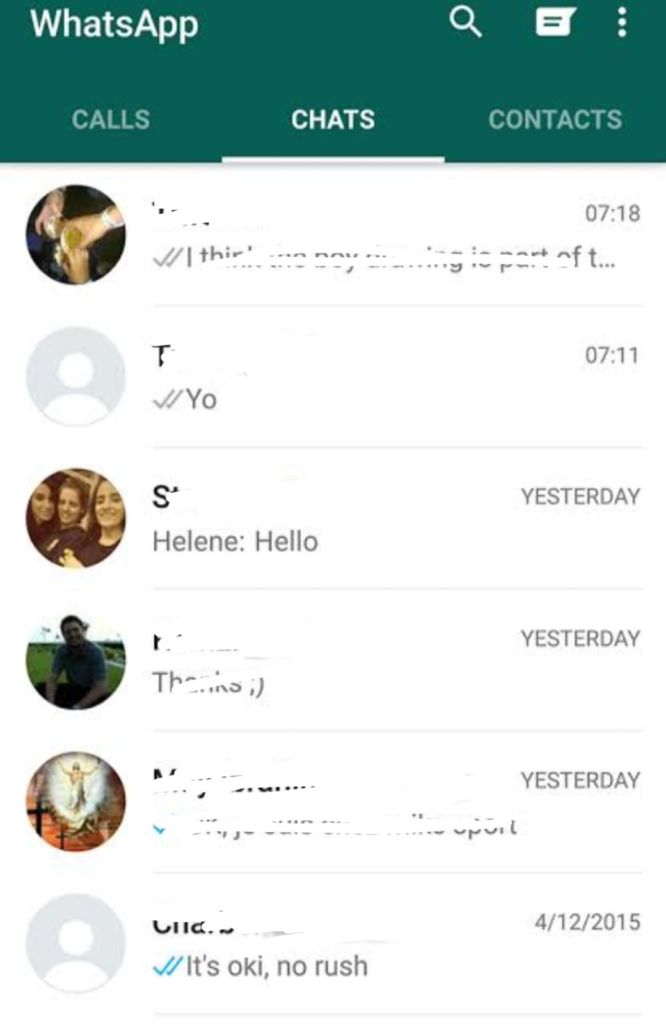 Step 10: Clicking on the icon, you will find a floating icon with a list of menus. Click on the last option: settings.
Step 11: Once you open the settings tab, click on the storage and data.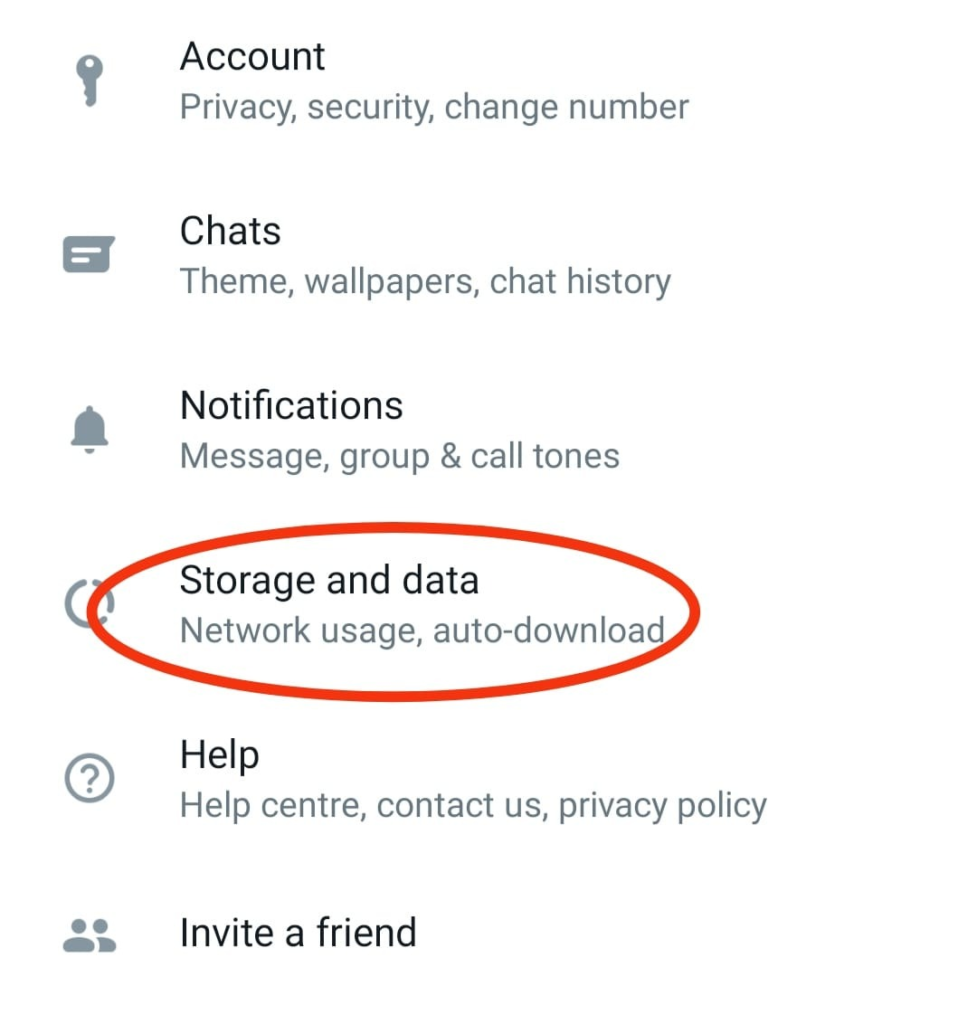 Step 12: The storage and data option will open, and you will find manage storage. Tap on it, and a new page will open where you will get what you want.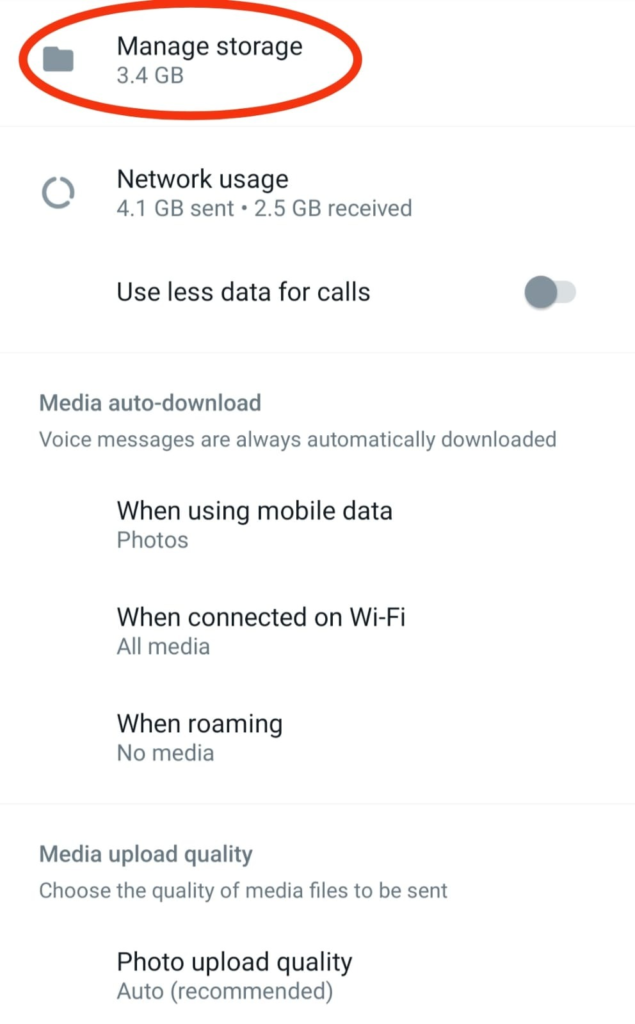 Step 13: You can see how much space you have used and the storage still left on Whatsapp. Once you scroll down, you will find the chats section. In this section, you find the list of people you have interacted with most. And on its right side, you will see the storage each chat occupies.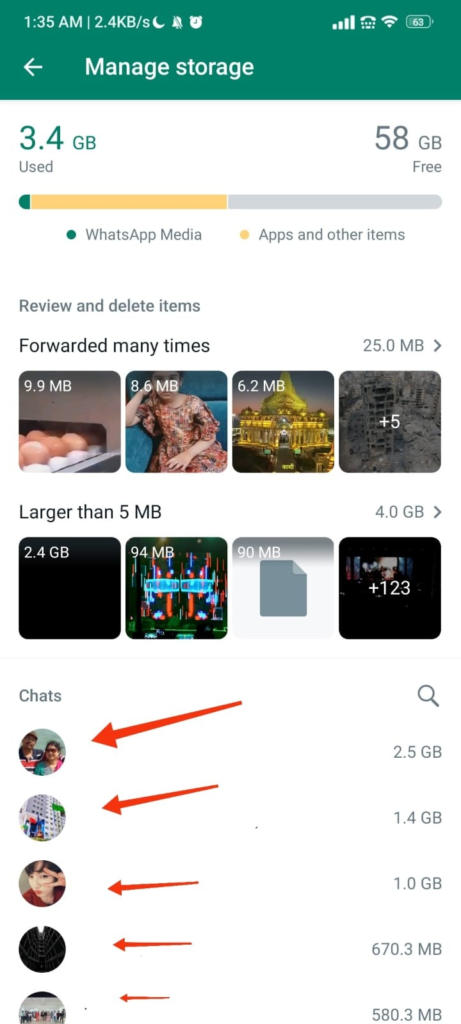 Step 14: Other than chats, you can also get the media storage when you click on it.
You can only find this option in the older versions of Whatsapp. You can count the number of conversations exchanged in this place. However, you cannot find this option in the latest versions of WhatsApp.
Wrapping up
WhatsApp has become our all-in-one platform for communicating, running a business online, and more. Undoubtedly, it has provided the users with an easy way to make communication faster and easier. The best part is, that WhatsApp is a free application to use, meaning you get to enjoy all the perks without spending a penny!
Whether you are using it for your personal communication with your friends and family or using a WhatsApp business account, the curiosity to see how many messages you have with someone can make you spend hours on the internet to search the right method.
If you were curious about the same, we hope this article helped you find the right solution. The method mentioned above will work seamlessly to count the number of messages. So, what are you waiting for? Go ahead and give the methods mentioned above a try!
Over to you. Did the method we mentioned above work for you? Let us know in the comments section below!
Frequently Asked Questions
1. How can you count the number of messages in WhatsApp chat?
You can count the number of chats by uninstalling the latest version and installing an older version of WhatsApp. However, if you have a WhatsApp business account, you can easily find it by clicking on more options and selecting business tools. In the business tools, you can find the statistics option; click on it. Here you can find the engagement of your customer chats.
2. How can you prevent someone from seeing WhatsApp messages?
You can simply protect the privacy of chats with the screen lock feature introduced by WhatsApp. You need to provide either password, pin, or fingerprint to open Whatsapp by activating the screen lock.
Also Read: How to Recover Deleted WhatsApp Videos