WhatsApp has become the primary application for communication. Until now, WhatsApp has also added the functionality to send and receive payments. You can easily connect with people across the world within a few clicks of a button. One of the primary reasons why WhatsApp took over as a leading communication platform is due to its beginner-friendly user interface.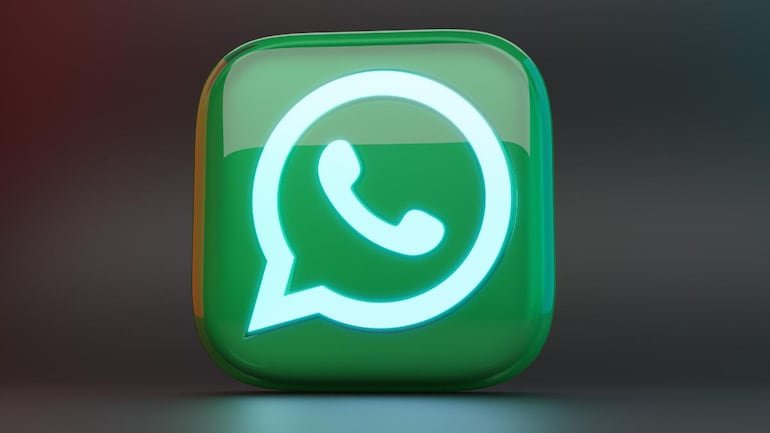 Sending and receiving messages is extremely easy. Irrespective of one's age or background, WhatsApp allows anyone to communicate with people easily. However, if you want to talk to someone, you will need to have their contact number. Unlike other social media platforms, WhatsApp only allows someone to create an account with their contact number.
Your contact number remains as your identity on the platform. So, unless someone doesn't have your contact number, they won't be able to text or call you on WhatsApp. Since sending messages have become easier with WhatsApp, we all have at least one person who constantly texts us. Since they may be your family or friend, blocking them may be a rude option.
Despite various amazing features, many users still complain about not wanting to receive messages or calls on their WhatsApp from some people. We can understand if you do not wish to receive messages from someone for reasons.
While blocking someone to stop their messages and calls is commonly known to many people, stopping receiving messages without blocking still confuses many users. Blocking a user is not always an option.
If you are wondering how you can stop receiving messages on WhatsApp Without Blocking someone, this article will help you solve the problem! So, stick to the end of this post to find all the reliable methods.
Method 1: Contacts
A simple way to manipulate various actions from a user on WhatsApp is to access their contact card in your phone's Contacts app. If you want to stop receiving messages from a user on WhatsApp without blocking them, the simplest way is to delete their number from your contacts.
Although, you should know that this step may or may not work for everyone. We will be glad if it does for you. Irrespective of a user being your friend, relative, or acquaintance, you should delete their number from your contacts to stop receiving texts. You should also remove them from your WhatsApp by deleting the entire conversation.
Such a step should give them an indication not to text you anymore. However, you must slide it into your WhatsApp settings. Under the Settings, you must choose the Profile option and change it to the "My Contacts" option. This step will ensure that only users in Contacts can send a message to you.
Method 2: Mute Messages
One of WhatsApp's exciting features is the ability to mute messages from a user. You can mute someone's messages on WhatsApp to somewhat stop receiving messages from them. You should know that they will still be able to send messages to you.
Although, you will not see notifications for their messages. Also, the user whose messages you are putting on mute would not know about it. Once muted, messages from the user will be visible in the top conversations of your WhatsApp. You can avoid it too by pinning a few contacts of groups in your WhatsApp.
Follow the steps below if you want to mute someone's messages on WhatsApp:
Step 1: Launch the WhatsApp application and find the user whose messages you want to mute or avoid
Step 2: Once you have located the user, tap on their contact name in WhatsApp for a few seconds.
Step 3: You can see a mute icon in the top right corner of your screen. You should click on the mute icon to proceed further.
Step 4: After clicking on the mute icon, you will see a pop-up window asking you the duration to mute messages and other notifications for a user. Please select the desired option and click on it.
You will not receive annoying message notifications once you have followed the steps mentioned above. However, even after muting them, they can still send you messages or call you. But, you get peace of mind with their constant notifications once you mute them!
Wrapping up
WhatsApp became a go-to communication platform from personal use to business organizations shifting to WhatsApp. With its smooth interface, you can send and receive messages without any hassle or being a tech guru! While there are plenty of features provided by WhatsApp, users still complain of not having the feature of not receiving someone's messages without blocking them.
While the straightforward method is to block them if you do not want to receive their text messages, it won't be the best solution in various situations. For instance, if they are your relative, friends, or someone you know, the person will get to know that you blocked them on WhatsApp, creating additional issues.
Fortunately, you can follow the methods mentioned above to stop recieveing messages from someone without actually blocking them! Both the methods will work for iOS and Android users, so you can be rest assured that both are reliable to follow!
With that, we are taking a leave for this post! We hope this article was useful in finding how to stop receiving messages from someone without blocking them. Over to you. Which method worked? Let us know in the comment section below!
Frequently Asked Questions
1. Can I mute messages for different groups on WhatsApp?
Yes. You can follow the same steps mentioned above to mute incoming notifications for every message or call each group member sends.
2. Is blocking a better option?
Blocking or muting someone on WhatsApp is entirely dependable on you. If you do not want to see a user in your WhatsApp conversations, you should block them. If you are okay with a user in your conversations, you can mute them.
3. Will the person be notified if I mute them?
No! WhatsApp does not notify someone if you mute their chat. You can set the time for muting their messages and not worry about receiving their message notifications. However, note that they can still send you messages.
Also Read: How to Delete Entire Whatsapp Conversation from Both Phones